Latest News: LATEST NEWS: Clayton Dean Smith's short film Off Track Betty, which won the Audience Award for Best Narrative Short at its world premiere at BFF 2016, has had a considerable run on the festival circuit and will launch its online release on Tuesday, June 27. It will be available free of charge at www.offtrackbettythemovie.com , and on the Vimeo channel on Roku and AppleTV. Shot on 16mm film by award-winning cinematographer Giacomo Belletti, it is the story of a longtime resident of New York City who realizes she no longer recognizes her neighborhood.
1/1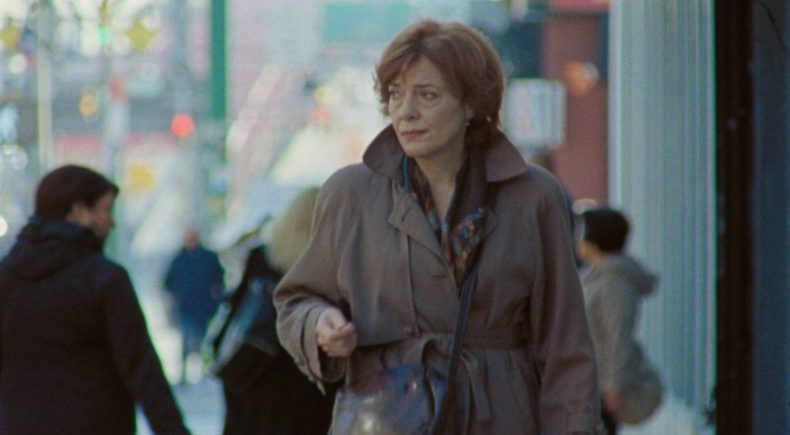 ---
OFF TRACK BETTY
World Premiere
Director: Clayton Dean Smith
United States, 2015, 19 min
Shooting Format:16mm
Festival Year:2016
Category:Narrative Short
Cast:Diane Ciesla, Corwin C. Tuggles, Brooke Sunny Moriber, James Cavanagh Burke, Lawrence Ballard
Crew:Producers: Clayton Dean Smith, Thomas Stark and Liz Ortiz-Mackes - Writer: Clayton Dean Smith - Cinematography: Giacomo Belletti - Sound Designer: Humberto Corte - Casting Director: Liz Ortiz-Mackes - Editor: Brooks Larsen - Composer: Michael Harren
Email:claytondeansmith@gmail.com
Synopsis
In a disappearing corner of New York City, a longtime resident realizes she no longer recognizes the neighborhood that she calls home. Unsure about her future, she is confronted by a young man with a direct link to her past. She is forced to ask: When do we hold on, and when is it time to let go? Shot on 16mm film on location on the Lower East Side. With the closing of the city's last film lab, Off Track Betty is one of the last films ever to be processed in NYC.
Trailer
About the director
Off Track Betty is the directorial debut of Clayton Dean Smith, a New York-based writer-director at Captain Bulldog Productions and an actor in theater, film and television, whose performances garner critical acclaim (The New York Times, The New Yorker, Time Out NY). He has worked with directors including Neil Jordan, Louis C.K., Steve Buscemi, Griffin Dunne, Michael Showalter, Anne Bogart, Tim van Patten, Don Scardino, Jim McKay, Nicholas Martin, and Bob Krakower. In addition to his work in the entertainment industry, Clayton serves as 2nd Vice Chair of Manhattan's Community Board Five, and Chair of the Parks and Public Spaces Committee. Before moving to New York, Clayton worked in public health outreach in San Francisco after studying at Oberlin College and UC Berkeley. He loves bulldogs, scary movies, politics, and his hometown team, the Kansas City Royals.
Filmmaker's note
We shot Off Track Betty on location on the Lower East Side, a neighborhood where I've lived for 16 years. The film is about a woman coming to terms with her life in a rapidly changing city, and it's my way of contending with what it's like to realize your home is changing all around you. So many of us in New York and in other cities around the world are going through this. We decided to shoot on film, as it dove-tailed perfectly with our story: taking stock of the things that are vanishing before our eyes.
Related links