1/1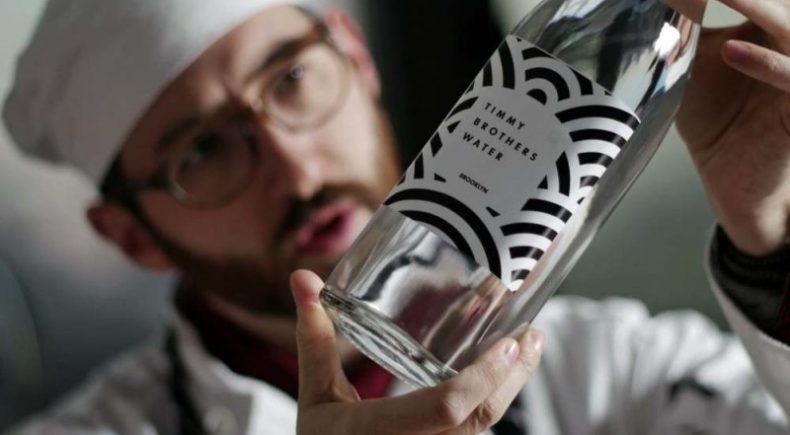 ---
THE TIMMY BROTHERS -- WATER MAKERS
World Premiere
United States, 2015, 5 min
Shooting Format:RED
Festival Year:2016
Category:Narrative Short
Cast:Jamie Effros, Mike Mergo, Paul Riccio
Crew:Screenwriters: Paul Riccio - Cinematographer: Derek Mckane - Editor: Jason Kileen - Art Director: Molly Finley
Email:paulriccio@me.com
Synopsis
THE TIMMY BROTHERS: WATER MAKERS is a quick, funny look at Bill and Terry Timmy, Brooklyn-based makers of artisanal drinking water. Carried overland by their own team of burros, the Timmys source water from around the globe to make their signature blends with a promise of an adventure in every $11 liter. They're introducing handcrafted water to the world with an almost pathological attention to craftsmanship and a thirst for helping people become less thirsty. The Timmys represent either the pinnacle or nadir of the artisanal food movement.
Trailer
About the director
Paul Riccio is a writer and director living in New York City. His short film SPACE CADET, starring Jessica Hecht (Sideways, Breaking Bad) and Richard Edson (Stranger Than Paradise, Ferris Bueller's Day Off), premiered at the 2013 Tribeca Film Festival and was a Best Short nominee. He has created work for brands such as PBS, Funny or Die, Verizon, NASDAQ, and the NBA and has received accolades including The One Show, Cannes Lions, and an Emmy. Paul wears a size 33 pants. Sometimes a 32.
Notes
Writer/Director Paul Riccio, Editor Jason Kileen, and Actors Jamie Effros and Mike Mergo will be available for Q&A following both the June 5 screening at Windmill Studios and the June 10 screening at Wythe Hotel.
Related links