1/1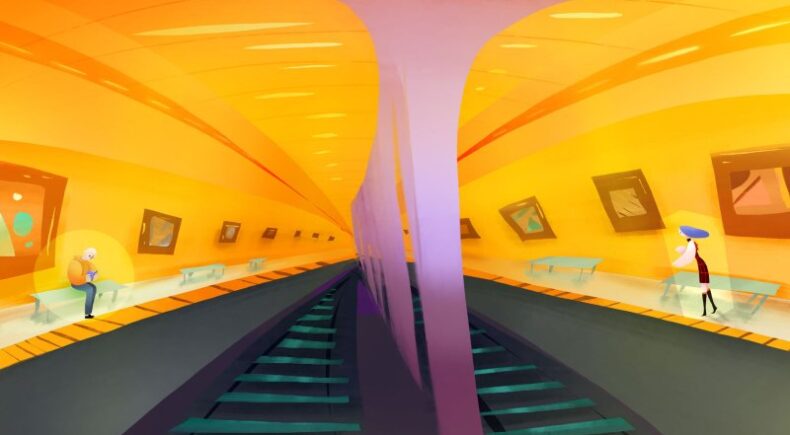 ---
OLILO
Brooklyn Premiere
United States, 2015, 6 min
Shooting Format:stop motion, 2D animation
Festival Year:2016
Category:Animation
Crew:Screenwriters: Ao Li
Email:leeao28@hotmail.com
Synopsis
Olilo is a 2D animation that tells the story of an introverted girl held captive by her own semi-transparent personal space. Created through a combination of traditional frame-by-frame and digital drawing as well as key frame animation, the film focuses on love and its capacity to transform all things.
About the director
Ao Li is a concept and storyboard designer from China, based in New York. She received her BFA degree in computer animation from Beijing Film Academy, and she obtained her MFA from the School of Visual Arts in Computer Art, concentrating in motion graphics and 3-D animation. She has worked as a freelance illustrator, concept designer and animator on numerous projects. One of her collaborative animation shorts won the Sir Richard Taylor Award (Best Technique Application). She is a pictureholic and loves to collect and categorize beautiful things
Filmmaker's note
Daydreaming and abstract thinking inspire my artwork as much as daily observations from an introvert's perspective. I watch people closely and yet keep my distance. I focus on their tiny actions– those little gestures that reveal more about their personalities than simply their outward appearance. When it comes to making the actual art, I love the freedom of loose sketching, the pure spirit of handmade animation; but I equally value precision, and I confess that I was once lost in the myth of technology. I crave control! To this end, I've explored a wide range of techniques and media, including: motion graphics, digital paintings, traditional 2D and 3D animations. And somewhere along the way, I fell in love with concept design and storyboarding. For now, I'd define my ideal, "perfect" imperfect artwork as: one that blends a solid storyline built on character with a quirky personal style. And, of course, that can only be realized through highly- focused, non-stop hard work!
Related links