1/1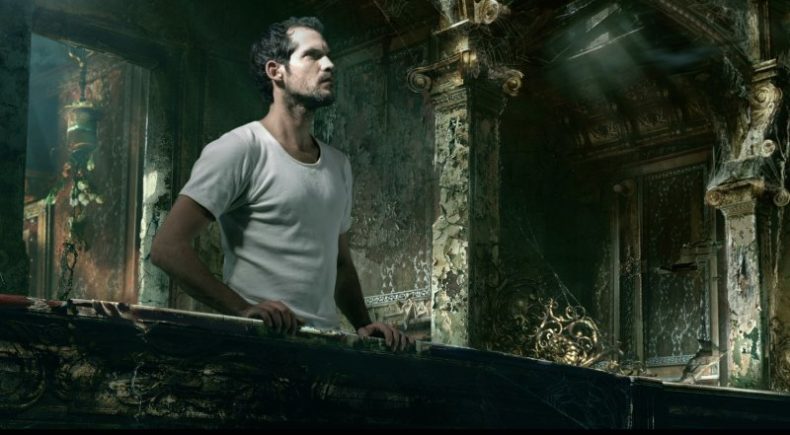 ---
SOLO FINALE
US Premiere
Germany, 2015, 8 min
Shooting Format:RED
Festival Year:2016
Category:Experimental
Cast:Eva Dewaele, Sebastian Becker
Crew:Producers: Ingo Putze - Screenwriters: Ingo Putze - Cinematographer: Fabian Spuck
Email:ingo@dergrueneapfel.de
Synopsis
Solo Finale is a story of a relationship gone awry. Depicted through poetic, surreal pictures, where the physics of the world we know do not always apply, it is an allegory of the polarity of love.
Trailer
About the director
Ingo Putze completed his short film Solo Finale in 2015. It was shot entirely on green screen and included 200 VFX shots. Ingo is an Emmy Award winning VFX Supervisor and Art Director with over twenty years of experience in feature film, TV effects and design. He has done art direction and concepts for both pre- and postproduction, working with directors such as Terry Gilliam, Joachim Back and production designer Dante Ferretti. His credits include: Zero Theorem, Hunger Games, Hugo, Harry Potter and the Deathly Hallows and Immortals. He received the Creative Arts Emmy Award for Sci-Fi Channel's The Triangle and the Art Directors Guild award for Hugo. He currently lives in London.
Filmmaker's note
Solo Finale is about the forces that draw and repel us. It is an allegory for the contradictions in life. I show this through a relationship between a man and a woman that goes very wrong. It is about curiosity and lust, use and abuse, and the mistakes we make over and over again. And we end up in a new place with no map to find our way back home...
Related links