1/1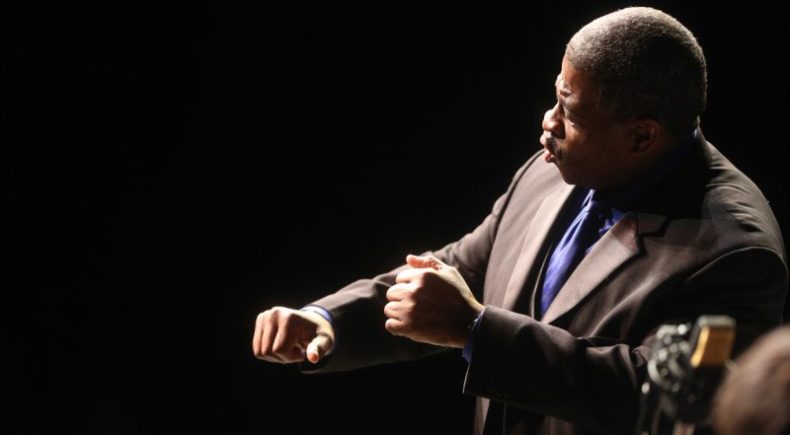 ---
SWEET DILLARD
NY Premiere
Crew:Producers: Dia Kontaxis, Susan Stocker, Mike Stocker, Jim Virga - Editor: Dia Kontaxis - Cinematographer: Susan Stocker, Mike Stocker
Email:jimvirga@yahoo.com
Synopsis
One of the most successful high school jazz bands in the country is in Broward County, South Florida, just steps away from highway I-95. Sweet Dillard chronicles the 2014 school year of the Dillard Center for the Arts Jazz Ensemble, and their irrepressible band-leader, Christopher Dorsey.Dorsey lays down the law from the first beat, calling out his students' cliques--black and white kids automatically inhabit separate sides of the rehearsal room, something Dorsey won't tolerate. 'You don't have to like each other, but you gonna respect each other,' Dorsey declares. 'If they can't leave the program saying that they learned about life, about relationships... that's the biggest thing, when you start dealing with race, to learn more about each other.'Over the course of Sweet Dillard, we follow several individual students and their families, and learn of the often very serious pressures many of them face while still determinedly showing up at every rehearsal to take their seat in the band. At the end of the year, they travel to New York City for the national championships, determined to make South Florida proud. In our troubled America, these are youth that listen to their teacher--and come out with solutions for living that all of us learn from.
Trailer
About the director
Jim Virga is a professor at the University of Miami in the department of Cinema and Interactive Media. He has worked as a still photographer, cinematographer, director and producer. As a filmmaker his documentaries have appeared on PBS and have been featured in film festivals, including AFI Silverdocs FF , Miami International FF, Indian Dispora FF, San Luis Obispo International FF, and Durango Independent FF. Virga has directed four documentary films; Dancing on Mother Earth, El Charango, Beyond Assignment, and most recently Sweet Dillard. Virga spent ten years (1989-1999) as a staff photographer for the South Florida Sun-Sentinel and his photographs from assignments covering history in such spots as Cuba, Panama, and Honduras have received national recognition.
Notes
Co-Producer Jeff Stern will be available for Q&A following the June 4 screening at Wythe Hotel.
Related links