1/1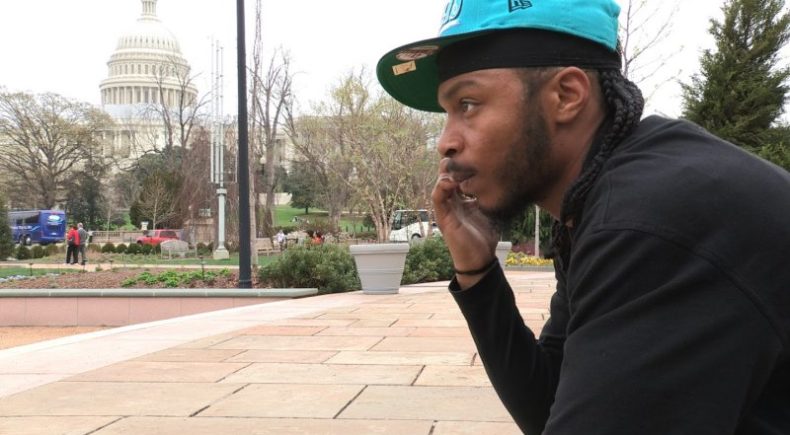 ---
CITY OF TREES
Brooklyn Premiere
Crew:By: Meridian Hill Pictures in association with Kartemquin Films and Magic Labs Media - Producer: Lance Kramer - Editor: Edwin Martinez - Cinematographers: Brandon Kramer, Ellie Walton - Original Music: Brian Satz - Editorial Consultants Gordon Quinn, Carol Dysinger - Consulting Producers: Justine Nagan, Katy Chevigny
Email:lance@meridianhillpictures.com
Synopsis
Since 1990, nonprofit Washington Parks & People has tried to reduce poverty and violence in Washington, D.C. neighborhoods by improving parks. At the height of the recession, the organization received a stimulus grant to create a "green" job-training program in communities hardest hit. They had two years to help unemployed people find jobs and improve parks in their neighborhoods. Steve Coleman, a grassroots environmental activist who directs the organization, is tasked with using the grant to hire 150 unemployed residents to care for the city's most blighted urban parks and improve upon the soft skills required to get a job. For Charles Holcomb, the paycheck offers him a chance to give his newborn daughter the life he never had. For Michael Samuels, the job training is a first step forward after a drug conviction marred his employment record. For James Magruder, the program offers a chance to prove that his neighborhood roots position him as an unsung leader. What sounds like a simple goal - putting people back to work by planting trees - becomes complicated by local racial tensions, a community's distrust of outsiders, and a fast-approaching deadline before the grant money runs out. Filmed in an unflinching and compelling verité approach over the course of more than two years, CITY OF TREES thrusts viewers into the inspiring but messy world of job training and the paradoxes changemakers face in urban communities everyday.
Trailer
About the director
Brandon is a documentary filmmaker, media arts educator, and co-founder of DC-based production company Meridian Hill Pictures. Brandon is the director of the award-winning feature-length documentary CITY OF TREES (Full Frame Documentary Film Festival, DC and St. Louis International Film Festivals). Brandon is the co-producer of the youth documentaries IN THE PATH OF MY FATHER (2015, National Film Festival for Talented Youth); DOING IT FOR ME (2013, Annapolis Film Festival) and LIFE AS A COLLAGE (2011, San Francisco International Film Festival). Brandon is a current DC Commission on the Arts & Humanities Individual Arts Fellow, and has served as a reviewer for the President's Committee on the Arts & Humanities National Youth Program Awards. Before starting MHP, Brandon served as a staff teaching artist for the John F. Kennedy Center's 'On Location' national media education program. Brandon holds a bachelor's degree in film production and cultural anthropology from Boston University.
Filmmaker's note
As a fourth-generation Washingtonian, I grew up surrounded by forces dedicated to positive change for marginalized communities in the city. As a filmmaker committed to authentic storytelling and social justice, I have deeply invested in a documentary that explores the messy truths embedded in the fights for social change. I seek to tell honest, character-driven stories that challenge audiences to think deeply about the triumphs and struggles in creating long-term social impact. I pose critical questions through documentaries about change-making efforts in an artistic and independent manner. I seek to capture a powerful window into the personal lives of change-makers and community members when their lives intersect.
Notes
Producer Lance Kramer, Editor Edwin Martinez, and Consulting Editor Carol Dysinger will be available for Q&A following the June 9 screening at Wythe Hotel.Producer Lance Kramer, Editor Edwin Martinez, and Consulting Editor Carol Dysinger will also be joined by Director Brandon Kramer for a Q&A moderated by Dr. Joshua Glick, Assistant Professor of English & Film Studies at Hendrix College (teaching in Columbia University's Summer Session) following the June 12 screening at Wythe Hotel.
Related links