1/1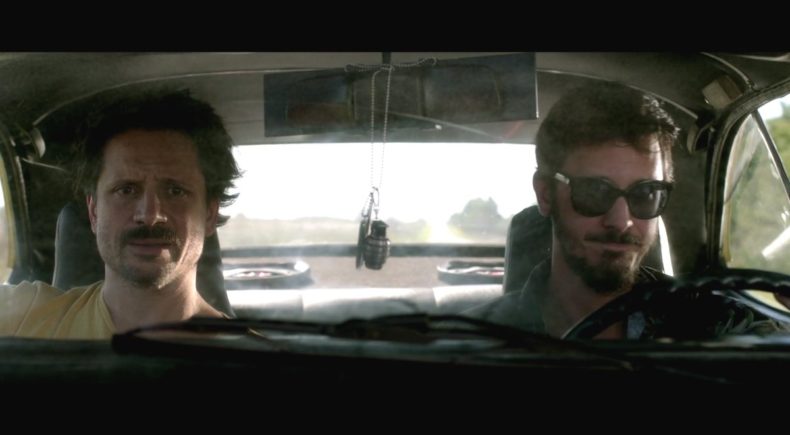 ---
EL REVENGE
US Premiere
Director: Fernando Fraiha
WINNER: Best New Director
Cast:Felipe Rocha, Daniel Furlan, Leandra Leal
Crew:Co-Director: Jiddu Pinheiro - Producers: João Queiroz, Justine Otondo - Screenwriters: Thiago Dottori, Fernando Fraiha, Jiddu Pinheiro, Pedro Aguilera, Felipe Sant'Angelo
Email:spanoupa@yahoo.de
Synopsis
Caco plans on surprising his girlfriend with a marriage proposal, but instead catches her in the act of cheating on him - worst of all with an Argentinean. Vadão, Caco's best friend, drags him on a revenge trip from Brazil to Argentina. While Vadão is in high adventure mode, Caco is focused on getting his ex-girlfriend back. But not everything goes as they expect...
Trailer
About the director
Fernando Fraiha is a director and a producer. He was born in São Paulo, Brazil and studied architecture and business. Started in movies at 25 years old editing documentaries and working in drama plays as a video artist. After directing and writing short movies, documentaries and small TV show pilots, his first feature as a filmmaker is 'La Vingança' (El Revenge) (2016), an international co-production between Brazil and Argentina about two Brazilian friends who go to Buenos Aires looking for revenge as one of them sees his girlfriend having sex with a handsome Argentinian guy. Fernando is one of the partners at Bionica Filmes, and as a Producer has done Features and TV Shows, just like the movie "Os Homens São de Marte" (2014) second biggest box office of the year and the winner as Best Comedy in Brazilian Grand Prize and PSI, an HBO original which was nominated for best drama series at Emmy International 2015.
Notes
Director FERNANDO FRAIHA and co-director JIDDU PINHEIRO will be available for Q&A following both screenings with producer JOAO QUEIROZ and lead actor DANIEL FURLAN.
Related links