1/1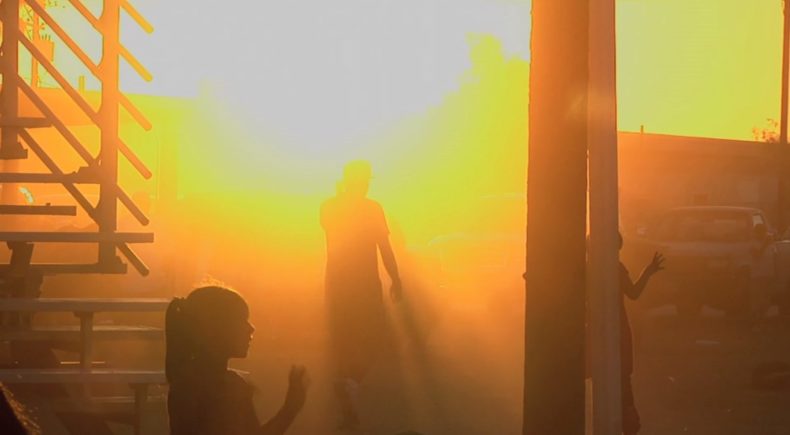 ---
TRIBAL JUSTICE
NY Premiere
United States, 2017, 87 min
Shooting Format:HDV
Festival Year:2017
Category:Documentary Feature
Cast:Abby Abinanti, Claudette White
Crew:Producer/Director: Anne A Makepeace - Screenwriters: Anne A Makepeace - Director of Photography: Barney Broomfield - Editor: Russell Greene
Email:Anne@MakepeaceProductions.com
Synopsis
Tribal Justice is a feature documentary about a little known, underreported but effective criminal justice reform movement in America today: the efforts of tribal courts to create alternative justice systems based on their traditions. The documentary follows two American Indian judges, both vibrant women, as they forge innovative justice systems based on their traditions. Vérité footage of these judges' lives and work form the backbone of the documentary; the heart of the film follows cases in and out of their courtrooms. Taos Proctor faces life in prison when we meet him in Abby's court. Judge Claudette White invokes the Indian Child Welfare Act to reunite a nine-year-old boy with his family. Meanwhile her teenage nephew faces felony charges for breaking into cars. Tribal Justice shows these judges restoring rather than punishing offenders, modeling restorative justice in action.
Trailer
About the director
Anne Makepeace, director of Tribal Justice, has been a writer, producer, and director of award-winning independent films for three decades. Among her documentary credits are We Still Live Here (Independent Lens 2011, Full Frame Inspiration Award, Telluride MountatinFilm Moving Mountains Award, SBIFF premiere); I.M. Pei: Building China Modern (American Masters 2010); Rain in a Dry Land (lead show POV 2007, SBIFF premiere); Robert Capa in Love and War (Sundance, American Masters, Prime Time Emmy, SBIFF 2003); Coming to Light (Sundance, American Masters, Oscar shortlist, SBIFF 2000); Baby It's You (Sundance, lead show POV, Channel 4's True Stories, Whitney Biennial) et al. Her films have aired internationally on the BBC, Channel Four, ZDF, ARTE, NHK, ABC Australia, France 5, CBC, Thames Television et al, and in the United States on HBO and many PBS series, including three films on POV., three on American Masters, two on American Experience and one on American Playhouse. She has won numerous awards, including a National Prime Time Emmy for Robert Capa in Love and War, and many others. Tribal Justice will air on POV on August 21, 2017. Please see http://www.makepeaceproductions.com/bio for a full bio and résumé.
Notes
Director Anne Makepeace will be available for Q and A after the screening.
Related links