1/1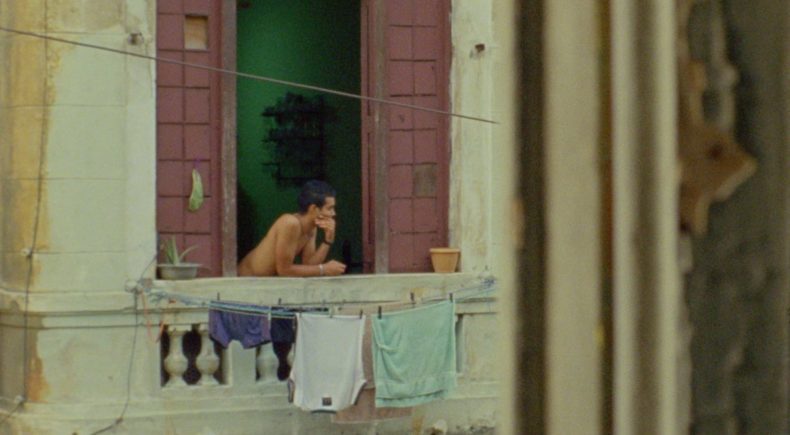 ---
PALOMA
NY Premiere
Director: Giovanni Autran
United States, 2016, 11 min
Shooting Format:16mm
Festival Year:2017
Category:Documentary Short
Crew:Giovanni Autran
Email:gpautran@gmail.com
Synopsis
A series of intimate vignettes are woven together by the memories and dreams of people in central Havana.
About the director
Giovanni P. Autran is an Emmy® Award winning filmmaker. His recent editing work and verite style shooting can be seen on the documentary series, "TIME: The Kalief Browder Story", produced by Shawn "Jay Z" Carter and Harvey Weinstein and the documentary feature, "The Legend of Swee' Pea", produced by Carmelo Anthony and released by Saboteur Media. As director of photography, Giovanni has filmed the narrative features "Breakup at a Wedding" and the "Periods." film, both released by Oscilloscope. His hand held work can be seen on Sebastian Silva's "Nasty Baby". Giovanni has over a decade of experience working all over the world and the US. "Voyage of the Vezo", a documentary about a reef fishing society dealing with climate change on Madagascar's southwest coast, won him an EMMY® for directing in 2010. In 2012 he was the head editor for "Nuba Reports" based out of the Nuba Mountains of Sudan, the only journalists documenting the human rights violations in the region. In 2013 he co-founded Good Look, a creative production company in New York where he produces branded content and music videos with a close knit team. He works on his own projects under the name, Nomadic Films. Giovanni was raised in Glen Cove, New York during the 1980's and 90's, in a South American home. He 's a lover, an outdoorsman and a cook, a proud graduate of the film program at Emerson College and is fluent in Spanish and French.
Notes
Director Giovanni Autran will be available for Q&A after both screenings.
Related links