1/1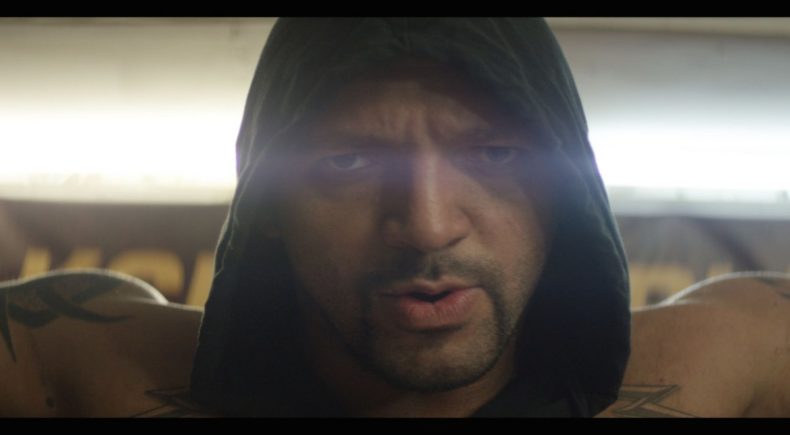 ---
MAKE THEM BELIEVE
East Coast Premiere
United States, 2016, 13 min
Shooting Format:RED
Festival Year:2017
Category:Documentary Short
Crew:Taimi Arvidson
Email:tarvidson@gmail.com
Synopsis
A Russian wrestler enchanted by the United States plays the ultimate villain as the stars and stripes-clad character "American Hope in Moscow's underground wrestling ring. It's a Kremlin-run world far from the pageantry of USA pay-per-view popularity where the star-spangled red, white, and blue means the evil enemy and wrestlers slam into decrepit mats located in dingy basements. But Tim Maltser still dreams of becoming an American wrestling star like the larger-than-life WWF heroes of his childhood and now he finally has his chance to gain notoriety by performing in a critical match for the coveted Moscow Championship Belt.
Trailer
About the director
Taimi Arvidson has directed, produced, and written documentaries, television shows, and commercials for eight years all across the globe. Her most recent work includes producing the landmark documentary series "Belief" for the Oprah Winfrey Channel and a documentary film for the Emmy-award winning National Geographic series Explorer. She has also directed and produced content for clients such as the National Geographic Channel, Nike, Esquire, Showtime, Discovery Channel, History Channel, Al Jazeera, Animal Planet, Science Channel, and more. She is currently the series producer on the National Geographic series "Mars" that is being executive produced by Ron Howard and Brian Grazer.
Filmmaker's note
Can I tell you something? I do not even like wrestling. In fact, I barely know anything about it. For a long time, I could not give you a personal reason why I chose this specific story to put months of my life into aside from the obvious reasons: great visuals, high stakes, exotic location, and so on. Making a film is really hard. Even a short documentary. There were so many challenging times when I questioned the worth of finishing the film. Why all this work for this story? Why did I make a film about an underground wrestling club in Russia? But then I had a realization while watching our rough cut at 2 am, high on the adrenaline of pushing to deadline: this film has so many pieces of me in it. Make Them Believe seems like a documentary about a barely recognized, underground wrestling ring in Moscow that probably less than 200 people even follow. And a wrestling performer named Tim who is even less well-known. About a silly group of grown men and women who put on a really absurd spandex-filled theater. For months, it felt like it had nothing to do with me as a filmmaker. But while watching that rough cut, I was shocked to realize every frame of Tim's story paralleled my own. More than I would like to admit and especially when things were hard, my mind fled into the fantasy while making this film. Maybe it will get into a million festivals, garner awards, get some kind of distribution, put me under the bright lights. People will recognize my art and give me chances to make more. I would get my own version of a belt. That is the dream. But the reality is finishing the rough cut after falling asleep on the edit room floor only to wake up to a cockroach on you (true story). The reality is the film will probably will not make me famous. My journey probably ends a lot like Tim's. I get close to my dreams but in the end, I hobble out of the edit room to face reality a lot like Tim exiting the ring. It is a film about me. But it is also film about you. And everyone. We are all this small, vulnerable kid wearing a costume performing a backbreaking figure four followed by a vicious suplex. We are all the kid hoping to hold the belt up in the middle of the ring under the bright lights while screaming at the top of our lungs. Everyone has their own Bill Goldberg. Their own escape into a fantasy dream. That is what makes wrestling so special; it allows for suspension of disbelief, for magic to occur. That is why we watch wrestling even when we know the outcome. That is why the wrestlers are nervous even though they know who is going to win. Why Tim keeps going back for a taste of the magic even if it ends with him being carted away in an ambulance. When I told people that I was shocked to find so much of my own journey in the film, everyone gave me knowing nods. I think it was pretty much obvious to everyone but me that I was finding myself through the story. Learning to love both my dream and my reality. We chase things and sometimes we become a big star. But most of the time we are just a big star in our own stupid heads. Maybe we end up getting hurt. Maybe we do earn a kernel of fame and opportunity. But maybe the fleeting magic is enough.
Notes
Director Taimi Arvidson will be available for Q&A after both screenings.
Related links