1/1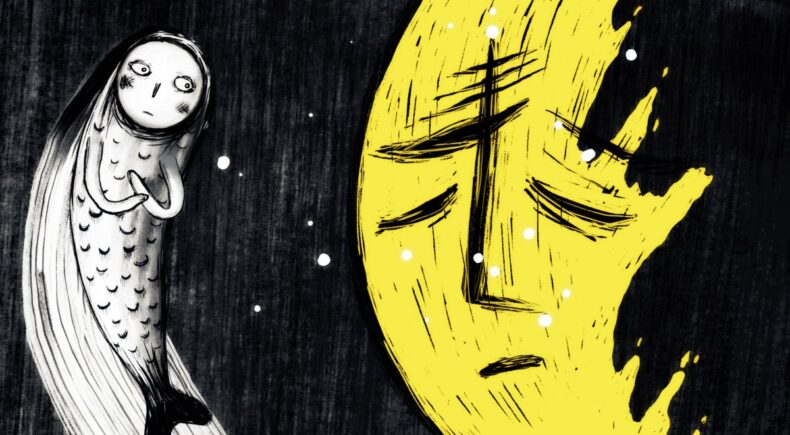 ---
AND THE MOON STANDS STILL
US Premiere
Director: Yulia Ruditskaya
Germany, 2017, 11 min
Shooting Format:Digital
Festival Year:2017
Category:Animation
Crew:Producers: David Lindner Leporda - Screenwriters: Yulia Ruditskaya, David Lindner Leporda, HELEN SIMON, KATHARINA KOSTER - Original Music Score: Izzy Gliksberg - Art Director and Animation : Yulia Ruditskaya - Sound Design and Sound Mix: Andreas Goldbrunner
Email:yuliaruditskaya@gmail.com
Synopsis
The presence of the moon affects all under its glow. The film explores the lunar cycle and the energies invoked by its radiance.
Trailer
About the director
Yulia Ruditskaya: Born in Minsk, Belarus. Lives and works in Brooklyn, New York. Graduated from the Department of Design at Belarusian State University (Minsk) and School-Studio of Animated Film "SHAR" (Moscow). Since 2003, Yulia has worked as ? director, animator, illustrator and motion designer for independent projects for brands, musicians, and non-profit clients with her focus in the animated short film. Yulia has been teaching animation classes and workshops. A member of Belarusian Designers Union.
Notes
Director YULIA RUDITSKAYA will be participate in a Q&A after both screenings.
Related links