1/1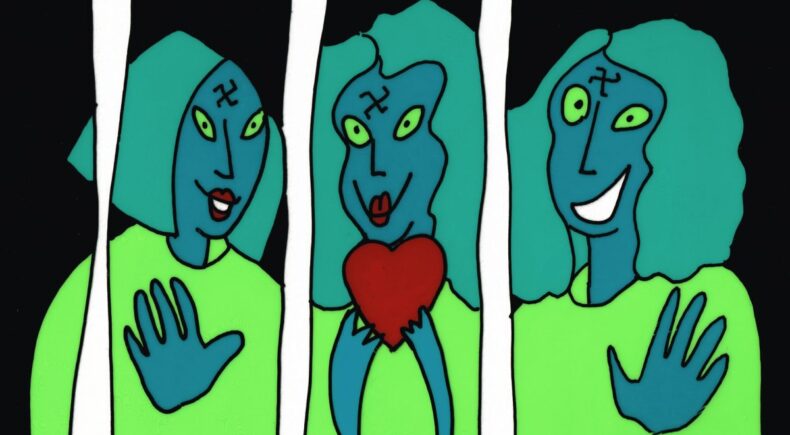 ---
PANIC ATTACK!
NY Premiere
United States, 2016, 4 min
Shooting Format:Scanned hand-drawn cels
Festival Year:2017
Category:Animation
Crew:Producers: Eileen O'Meara - Screenwriters: Eileen O'Meara - Sound Mix: Tim Maloney
Email:eileenomeara@earthlink.net
Synopsis
You know the nagging thoughts that start with "did I leave the coffee on?" and turn in to "what if I give birth to Satan's baby?" This hand-drawn animation explores anxiety, obsession, and one woman's slippery hold on reality.
Trailer
About the director
Eileen O'Meara is an American artist known for her hand-drawn films "Agnes Escapes from the Nursing Home" and "That Strange Person". She received the National Endowment for the Arts Fellowship and Women in Film Foundation's Hollywood Film & Video Grants. She has produced and directed commercial animated spots for clients including Warner Home Video, Motown, HBO, and WEA Latina. O'Meara's work is featured in "Get Animated!" by Tim Maloney and "Making it Big in Shorts" by Kim Adelman.
Filmmaker's note
"Panic Attack!" is a hand-drawn animation from the point of view of a woman having a panic attack. I wanted the transitions between reality and her imagined fears to be seamless, so there are no edits -- it is one continually transforming drawing.
Related links