1/1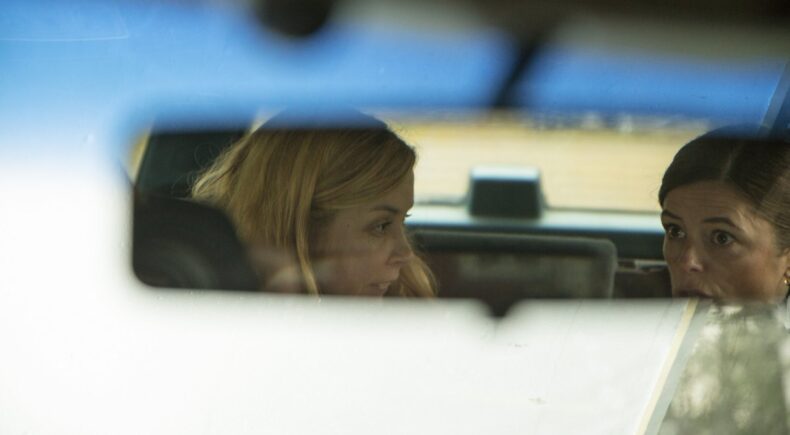 ---
BORN WRONG
East Coast Premiere
Finland, 2016, 19 min
Shooting Format:3.2K, Prores 4444, Alexa Mini
Festival Year:2017
Category:Narrative Short
Cast:Liisa Mustonen, Marika Parkkomäki, Samuli Niittymäki
Crew:Producers: Kaisa El Ramly - Screenwriters: Kaisa El Ramly - Cinematography: Jonatan Sundström - Editor: Heikki-Pekka Vaara - Costume Design: Liisa Niskanen - Sound Design: Tuukka Nikkilä - Production Design: Heidi Jokinen
Email:kaisa.elramly@gmail.com
Synopsis
Born Wrong depicts a moment in the lives of two adult sisters in which they have to face one another in a shared taxi ride. The interdependently addictive relationship formed as children re-emerges as they take a psychological journey back to their childhood. The film raises the questions: Do we have to accept a person supposedly close to us? Can a relationship between siblings that was molded in childhood be changed in adulthood?
About the director
Kaisa El Ramly has graduated with an MA degree from the School of Arts, Design and Architecture, ELO Film School Helsinki, Aalto University in 2016. She also has a BA degree in acting from the Classical Theatre Department, Academy of Performing Arts (DAMU), Czech Republic. She lives in Helsinki and currently works as a freelance director, producer and actress both in the theatre and in film. Her first film was a short documentary, A Seat With a View, 2014, which has been chosen to several film festivals. Kaisa El Ramly won the Nordic Talents, 2016 main pitch prize.
Notes
Director Kaisa El Ramly will be participating in a Q&A after both screenings.
Related links