1/1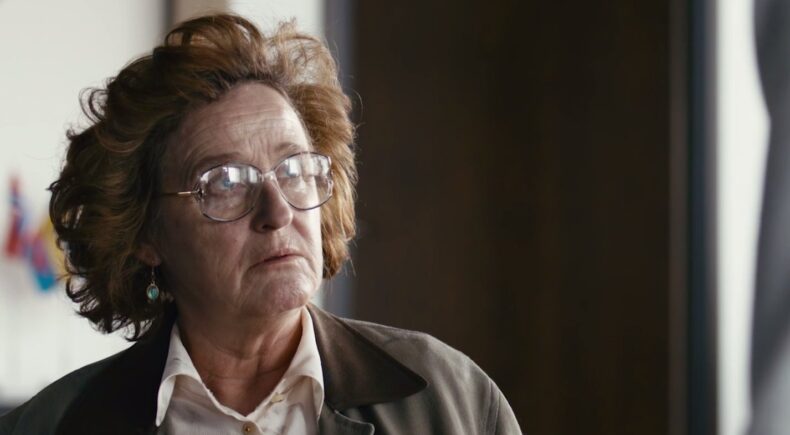 ---
AN AUTOBIOGRAPHY
World Premiere
Finland, 2016, 36 min
Shooting Format:Arri Alexa
Festival Year:2017
Category:Narrative Short
Cast:Cris Af Enehielm, Carl-Petter Eriksson, Martin Bahne, Tom Rejstrom, Anders Larsson, Christian Lindroos
Crew:Production: Klaus Heydemann, Inland Film Company - Script: Mari Mantela & Hanna Schaafsma - DoP: Jani Kumpulainen F.S.C. - Production design: Antti Nikkinen - Costume design: Jouni Mervas - Make up design: Tea Turunen - Editor: Mervi Junkkonen - Sound design: Micke Nyström - Music: Panu Aaltio
Email:otto.suuronen@ses.fi
Synopsis
Anja is a woman who knows everything about cars but nothing of herself.
Trailer
About the director
Director Mari Mantela studied film at the Aalto University in Helsinki, directing awarded short films which have been screened at the international festivals as well as in television in Finland and Sweden. For a decade Mantela worked internationally directing commercial productions and gained a strong visual style which often combines magical realism with classical and character driven storytelling. Mantela is currently working on her debut feature.
Filmmaker's note
Thematically the story of An Autobiography deals with the working identity and the universal fear of one´s meaningless disappearing. The film is a quiet comedy with a warm heart that beats for every character in the story. The audience never sees the outside world as the garage is both a concrete milieu and a reflection of the main character´s internal world. It is only in the end that we see a vision of the world outside, as Anja makes a journey to the top floor of the car company. There is light in the end of the tunnel leading outside from the parking hall. There is hope for Anja – and maybe for every one of us – the hard working girls.
Notes
Director Mari Mantela, co-writer Hanna Schaafsma & actress Cris af Enehielm will be participating in a Q&A after both screenings.
Related links