1/1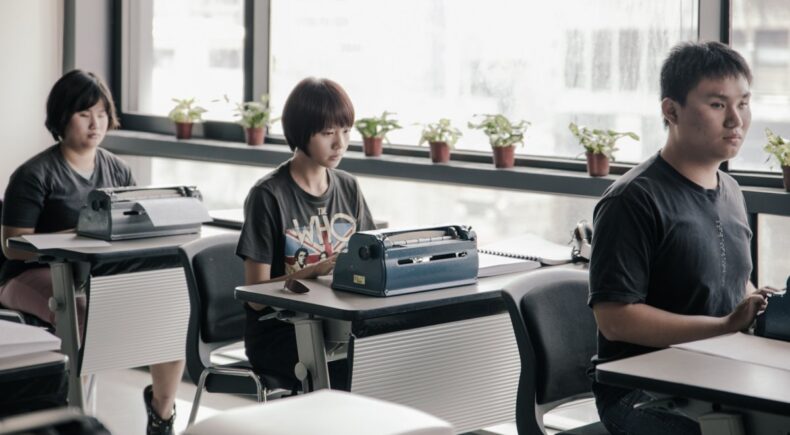 ---
DOTS
NY Premiere
Taiwan, 2016, 15 min
Shooting Format:2K
Festival Year:2017
Category:Narrative Short
Cast:Yi-Ching Lu, Peijia Huang
Crew:Producers: Feng-i Fiona Roan, Chen-wen Lo - Screenwriters: Chen-wen Lo - Cinematographer: Jinwei Zeng - Editor: Lilian Mehrel - Composer: Fabian Almazan
Email:conanlo145@gmail.com
Synopsis
A teenage girl whose vision is fading for an unknown cause struggles to learn Braille, while her strange behaviors of trying to 'see' things through her sense of touch upset her mother, who also struggles to cope with her daughter's sudden loss of sight. One night, the girl leaves home and goes on a solo journey to gather the textures of different types of light in her home town, Taipei, not only to remember the visual world before she goes completely blind, but also to share her new way of seeing with her mother.
About the director
Born and raised in the cityscape of Taipei, Chen-Wen Lo is a young writer-director-producer seeking to unveil the poetics of living through visual storytelling. Before receiving a MA in Cinema Studies from NYU's Tisch School of the Arts, Chen-Wen studied Taoist philosophy, English literature and poetry writing. Her directorial debut, short film 42 Minutes, was nominated in Taiwan Women Make Waves Film Festival. In her spare time, she likes to read maps and eat sushi. She is currently a Directing Fellow at AFI Conservatory.
Filmmaker's note
"Dots", a portrait of a teenage girl whose vision is fading, is a semi-autographical story inspired by my personal experience. I lost partial eyesight when I was twelve for an unknown cause. Luckily, my sight recovered in a few years, but I remember clearly how hard it was for me who was not born blind to be forced to transcode the world I have known my whole life completely into a few plain dots on paper. Learning to "see" with my fingertips was the darkest and loneliest process. But "Dots" isn't only about those struggling and fears. In fact, what the film wants to say is that it is possible to live a poetic life even with so much burdens and limits on us. Even if the objective world doesn't change a bit, the girl eventually overcomes her disability by accepting it. That is the beauty of human spirit, and it was what empowered me in my blind years.
Notes
Director Chen-wen Lo will be participating in a Q&A on Sunday 11th June.
Related links