1/1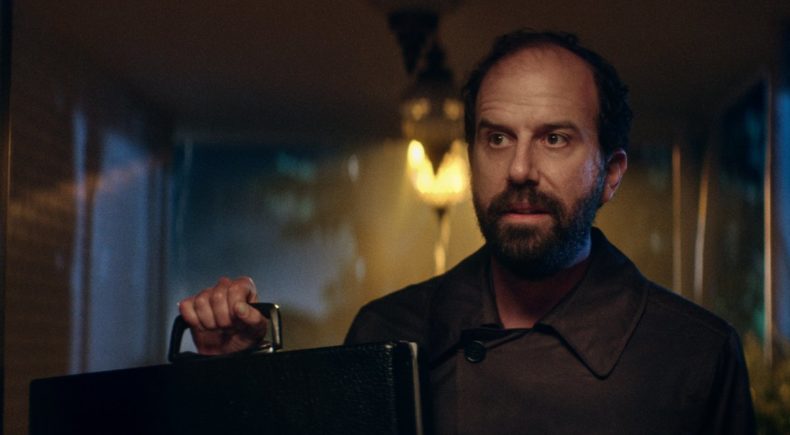 ---
ROOM FOR RENT
East Coast Premiere
Cast:Brett Gelman, Mark Little, Carla Gallo, Stephnie Weir, Patrick J. Adams, Mark McKinney
Crew:Director/Screenwriter: Matt Atkinson - Producers: Justin Rebelo, Kyle Bornais - Co-Producers: Rob Scarborough, Shawn Myrick, Scott Gfeller - Edited by: Michael Pierro - Music by: Richard Pell, Ian Lefeuvre - Production Designer: Gordon Wilding - DOP: Rob Scarborough - Executive Producers: Tony Wosk, Scott Leary, John Laing, Mark Gingras, Jay Firestone, Steven Pasternak, Mark Satterswaithe
Email:justinrebelo2@gmail.com
Synopsis
In senior year, Mitch Baldwin won the lottery. Three years later, he was flat broke and a laughing stock. He's been holed-up in his family home ever since. With his father retiring, talk of downsizing pushes Mitch to suggest renting a room to a mysterious stranger named Carl. When Carl upsets Mitch's routine way of life, a battle of wits turns into all-out war involving deception, humiliation, spying, and revenge. The question is, how far are these guys prepared to go? The answer: too far.
Trailer
About the director
Matt Atkinson: Matt is an award-winning filmmaker of long and short form content. His first feature length film as director, Dakota, won the Special Jury Prize at WIFF and is distributed by Mongrel Media and Film Option International. His work has aired on Netflix, CBC Bold, SuperChannel, and many entertainment hubs online. Matt is currently developing a number of film and television projects while continuing to create high quality content for the advertising industry where he has directed campaigns for major brands such as Samsung, Hyundai, Mazda, Bank of Montreal, Honda, among others. Matt is co-founder of El Duo Motion Pictures Inc. He lives in Toronto, Canada with his wife Amy-jo, and son Indiana... yes, as in Jones.
Notes
Producer Justin Rebelo will be available for Q&A after the screening.
Related links