1/1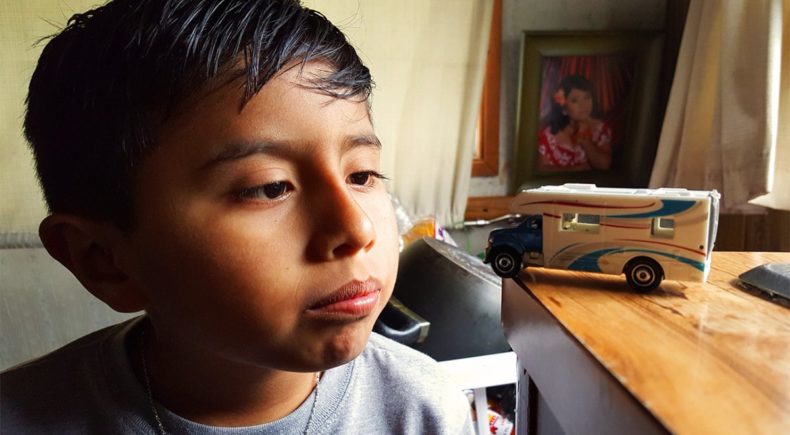 ---
CRISANTO STREET
East Coast Premiere
Director: Paloma Martinez
United States, 2017, 12 min
Shooting Format:Digital
Festival Year:2018
Category:Documentary Short
Cast:Geovany Cesario, Vanessa Cesario, Antonia Gonzalez
Crew:Sound and Production Assistance: Azar Kafaei and Zulfiya Hamzaki
Email:pmartinez713@gmail.com
Synopsis
In the shadow of Silicon Valley, a hidden community thrives despite difficult circumstances. For one resident, eight-year-old Geovany Cesario, impending change is bittersweet. When the time comes to leave Crisanto Street, Geovany uses his camera to document the day.
About the director
Born and raised in Houston, filmmaker Paloma Martinez first picked up a camera as part of her work in labor and immigrant rights activism in Texas. Her documentary work hones in on the small but consequential moments that shape our lives. She is currently pursuing an MFA in Documentary Film and Video at Stanford University.
Filmmaker's note
With Crisanto Street, I set out to make a statement about the deep bonds forged through tough times. I write this from the heart of Silicon Valley, where I filmed Crisanto Street, minutes away from Google headquarters. Amid the highest real estate prices in the United States, families like Geovany's are pushed further and further into the margins. When I met Geovany while he was playing in the park across the street from his RV, I immediately wanted to give him the tools to express his effervescent creativity. Through his footage, I wanted to show the beauty of his experience and the intimacy of familial love.
Related links