1/1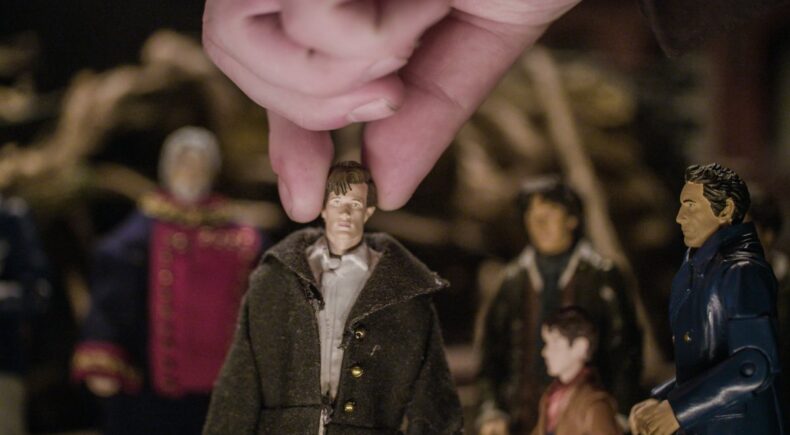 ---
DAVID'S VOICE
World Premiere
United States, 2018, 14 min
Shooting Format:Digital
Festival Year:2018
Category:Documentary Short
Crew:Producers: Chad Carbone, Graham Hill - Cinematographer: John Pope - Editor: Chad Carbone - Colorist: Seth Ricart - Re-Recording Mixer: Brian Goodheart
Email:chadjcarbone@gmail.com
Synopsis
David Worobec is a classically trained vocalist who performs musical theater on miniature stages. Not content to play merely one character, he sings and performs every part with the help of an ensemble of action figures he's carefully cast in each role. Through a series of intimate performances and conversations with David, his mother and others close to him, there emerges a portrait of an artist searching for his place in life.
Trailer
About the director
Based in Brooklyn, NY, Graham Hill is an award-winning independent creative director, director, and designer working primarily in experiential design. Raised in the suburbs of Portland, Oregon, he holds a degree in Graphic Design from California Institute of the Arts.
Filmmaker's note
As a filmmaker, I'm drawn to unique and intimate stories of people who might be underestimated, overlooked, or unheralded. People who possess a clear passion that lies well outside the mainstream. My goal is to explore these stories and portray the subjects in a such a way that we can all see a little bit of ourselves in them. David and Polly were incredibly generous to let Chad and I into their home and their lives, and we are both very thankful to them for their trust and their willingness to participate in this film with us.
Related links