1/1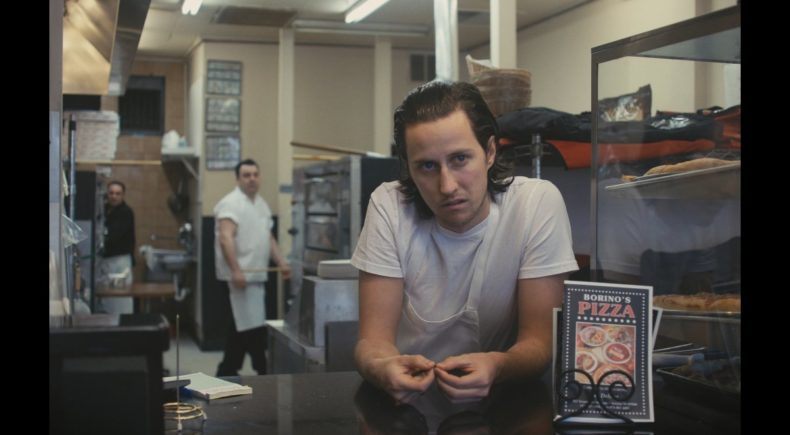 ---
GOODBYE, BROOKLYN
East Coast Premiere
Cast:Michelle Uranowitz, Daniel Jaffe, Angela Pietropinto, Gregor Paslawsky, Ivica Marc, Ione Saunders, Sam Corbin, Jayne Uranowitz, Ken Uranowitz, Suzanne Russell, Brandon Uranowitz, Gali Rivkees, Andrea Hanna, Robert Bolchune, Nikita Chaudry, Pierre Barthelemy, Bradley Rols
Crew:Producers: Daniel Jaffe, Michelle Uranowitz - Screenwriters: Daniel Jaffe, Michelle Uranowitz - Cinematographer: Adam Gundersheimer - Editor: Daniel Jaffe, Cecilia Delgado - Composer: David Baloche
Email:danmjaffe@gmail.com
Synopsis
Struggling with New York living, Dana Schapiro decides to move, saying goodbye to a neighborhood that can barely remember who she is....
Trailer
About the director
Daniel Jaffe - My name is Daniel and I'm a filmmaker, photographer, writer, and artist hailing from San Diego, California, currently living in New York City. In 2012, I graduated from NYU's Tisch Film & Television department. During school, I made several short films, shown at Telluride Film Festival, Austin Film Festival, The Ivy, Woods Hole, and Las Vegas. In 2013, I wrote and directed a three episode web pilot for MTV. Currently I'm writing and developing a feature, some shorts, and other shpiel? Who knows? Other than directing, I've shot/edited short films for companies like Nike, Cole Haan, Audemars Piguet, Paul Betenly, Floyd, Brooklinen, Thrive Global, August Man, and many more.
Filmmaker's note
The film is a strange one. A hybrid of genres. A sad and funny ride. We worked hard on this small story and tried to do something different in the way of narrative and tone. This is fourth short and I'm extremely excited to share it. Please enjoy!
Related links