1/1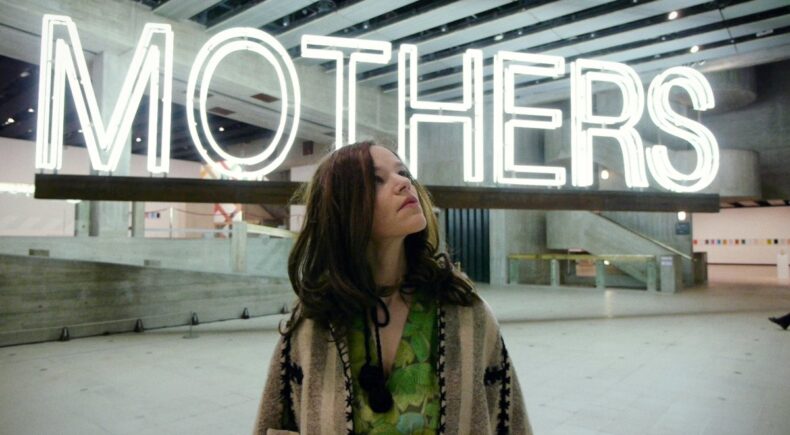 ---
THE NEW MAN
US Premiere
Director: Devorah Baum & Josh Appignanesi
Cast:Slavoj Zizek, Zadie Smith, Antony Gormley, Darian Leader, Hisham Matar, David Schneider, John Berger, Sophie Fiennes
Crew:Executive Producers: Charlie Phillips - Producers: Josh Appignanesi, Devorah Baum - Screenwriters: Josh Appignanesi, Devorah Baum - Cinematographer: Josh Appignanesi - Editor: Josh Appignanesi
Email:josh@mercenaryfilms.co.uk
Synopsis
A married couple (writer Devorah Baum & filmmaker Josh Appignanesi) turn the camera on themselves as they undergo the frequently hilarious ordeal of becoming parents in our era of IVF, late reproduction, and the crisis of masculinity, where men are more uncertain than ever about their role in the world. But when life-threatening complications hit, they're tested to the brink. What emerges is a powerfully intimate, moving portrait of a generation going through a revolution that no-one's talking about. En route we encounter the likes of Zadie Smith, John Berger, Antony Gormley, Slavoj Žižek, and Pulitzer Prize winner Hisham Matar. It's a film for anyone who has children, is thinking of having them, or still feels like a child themselves.
Trailer
About the director
Devorah Baum is a writer and academic. THE NEW MAN is her debut film. Her book Feeling Jewish was published with Yale in 2017, and followed by The Jewish Joke (Pegasus). She has written for The New York Times, The Guardian, Granta, and appears on BBC TV and Radio. She is Associate Professor at the University of Southampton.
Josh Appignanesi : THE NEW MAN follows Josh's two fiction features. SONG OF SONGS, Josh's debut feature as writer-director with co-writer Jay Basu, was an austere psychological dissection of religious desire starring Natalie Press. Produced by Gayle Griffiths, it won awards at Edinburgh and London and a BIFA nomination, as well as being Official Selection at Rotterdam and ACID Cannes. Josh then directed indie comedy THE INFIDEL, scripted by David Baddiel and starring Omid Djalili, Richard Schiff, Miranda Hart, and Archie Panjabi. It was shown in Official Selection at Tribeca, and distributed in 30 territories to press acclaim. Josh also co-wrote Sarah Jessica Parker-starring romcom ALL ROADS LEAD TO ROME and has worked with Tom Hiddleston, John Malkovich, David Tennant, and artist Martin Creed among others. His next feature is FEMALE HUMAN ANIMAL (Sheffield Doc/Fest 2018), an art-world set hybrid psychothriller for our new sexual politics, presided over by the surrealist Leonora Carrington.
Notes
The Directors Devorah Baum and Josh Appignanesi will be available for Q&A after both screenings.
Related links