1/1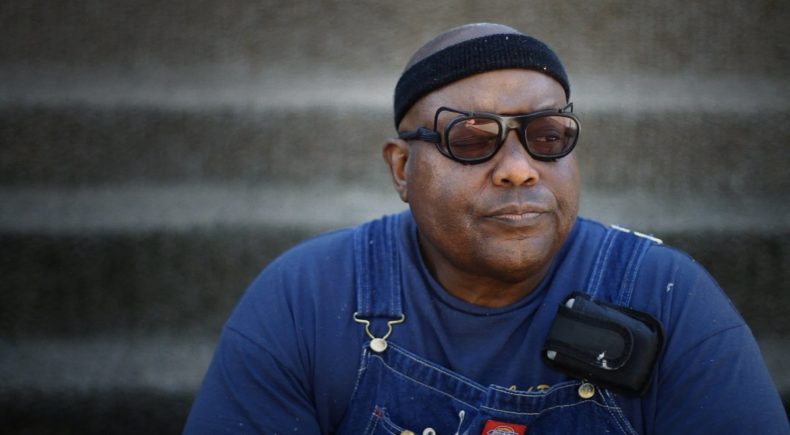 ---
STREET FIGHTING MEN
NY Premiere
United States, 2017, 110 min
Shooting Format:Digital
Festival Year:2018
Category:Documentary Feature
Crew:Producers: Sara Archambault, Katie Tibaldi - Music: Shigeto
Email:beachfirepictures@gmail.com
Synopsis
In a rapidly changing America where mass inequality and dwindling opportunity have devastated the black working class, three Detroit men must fight to build something lasting for themselves and future generations. Street Fighting Men, which celebrates dogged persistence in the face of overwhelming adversity, takes a deep, observational dive into the lives of three African American men: retired cop Jack Rabbit, who continues to patrol the mean streets as a citizen; Deris, who has made bad choices in the past but wants to further his education and serve as a role model for his baby daughter; and Luke, who labors mightily as he rehabs a dilapidated house while putting together a meager living. Shot over three years in the neighborhoods of Detroit, Street Fighting Men is a story of hard work, faith and manhood in a community left to fend for itself.
Trailer
About the director
Andrew James is an award-winning nonfiction filmmaker pursuing American stories with an emphasis on character and place. In 2009, he completed Cleanflix, a feature-length documentary about Mormon movie sanitizers re-editing Hollywood films without permission. The funny and crowd-pleasing film had its world premiere at the prestigious Toronto International Film Festival before enjoying a healthy run on the North American festival circuit. The film, which explores morality, subjectivity and censorship through the lens of Mormon movie culture, has been praised for its witty yet balanced treatment of two starkly different worlds clashing over matters of artistic censorship. After finishing Cleanflix, Andrew moved to Michigan to begin work on Street Fighting Men, a feature-length documentary ensemble about three men fighting to build a stable life for themselves in post-industrial Detroit. Cited as a "Filmmaker to Watch" by The Independent, Andrew has taken Street Fighting Men to such notable venues as Independent Film Week, the Hot Docs Pitch Forum, the Sundance Documentary Edit and Story Lab, and the Film Independent Documentary Lab. The film also received post-production support from the Sundance Institute and the San Francisco Film Society. Street Fighting Men had its world premiere at IFFBoston in 2017 and has gone on to screen at festivals around the world. After completing Street Fighting Men, Andrew released Community Patrol, a short, observational portrait of direct community action in Detroit. The film debuted at the 2018 Big Sky Documentary Film Festival where it won the Best Mini Doc Award. Community Patrol also won the Special Jury Prize for Documentary Short Film at IFFBoston and was an official selection at True/False Film Festival, Ashland Independent Film Festival and SF DocFest, among many others. In addition to film production, Andrew enjoys teaching and working with young people. He has taught the documentary storytelling class at Interlochen Summer Arts Camp as well as the documentary camera class at Maine Media Workshops. He currently lives with his wife and frequent collaborator, Jolyn Schleiffarth, in Salt Lake City, Utah.
Notes
The Director Andrew James will be available for Q&A after Saturday night's screening.
Related links