1/1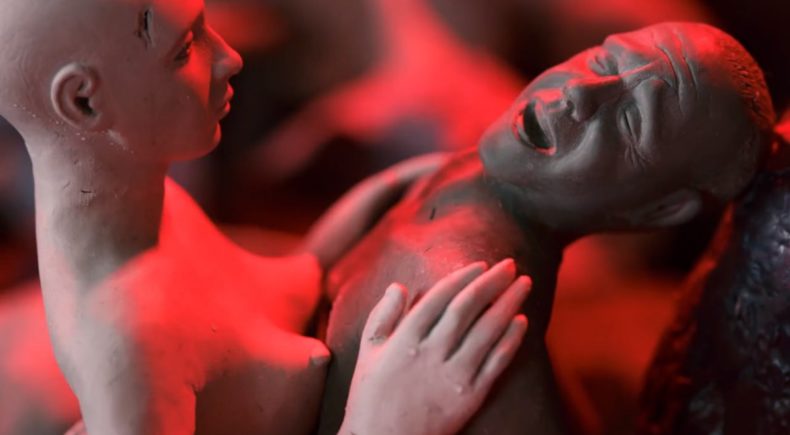 ---
COME DOWNSTAIRS
World Premiere
United States, 2017, 5 min
Festival Year:2018
Category:Animation
Crew:Producers: Mitchell Leonard, Haisi Hu - Screenwriter: Haisi Hu - Composer: Mitchell Leonard
Email:music@mitchellleonard.com
Synopsis
An animated musical journey that explores the moment before death - examining the main character's longing, fear, and numbness.
About the director
For over twenty years Haisi Hu has been making and teaching animation. She dedicates her life to preserving and expanding traditional techniques, such as claymation and cel animation. She believes that these are disappearing art forms whose tactile qualities and unique motion still breathe magic. Hu was born in China and immigrated to the United States in 1992. She earned her BFA at the Cooper Union School of Art, New York. She teaches animation at the Outreach Program at Cooper Union. Her stop-motion animations feature elaborate sets and dreamlike landscapes. Hu has been awarded two NYSCA grants, a NYFA grant, and a Franklin Furnace Fellowship (2013), among others. Her animations have been exhibited in numerous places, such as at Burlington City Arts Gallery, VT, and BRIC Gallery, Brooklyn. Her work has also screened widely including in the Squeaky Wheel Animation Festival in Buffalo, NY. Hu has traveled extensively, exploring other cultures and arts around the world.
Filmmaker's note
Although the piece resonates with themes of crossing through, it also imparts a feeling of connection to a life-giving source," shared Leonard. "This is, without a doubt, the most emotionally intense work I have been a part of...there are worlds below the surface of every layer here. Haisi created alien landscapes to reflect the character's feeling of displacement, and I used an undercurrent of sonic textures to give voice to his pain and awakening love for the world he sees in flashback." The video took over a year to produce, with a number of challenges for the team. "It's been an intensive, elaborate process, with many technical and conceptual obstacles to overcome," said Hu. "Even without all of the budgetary restrictions and unexpected complications, the process was laborious – involving over 100 pounds of clay, and over 2000 cels of hand drawn animation.
Notes
Director Haisi Hu and Composer Mitchell Leonard will be available for Q&A after the June 6th screening.
Related links