1/1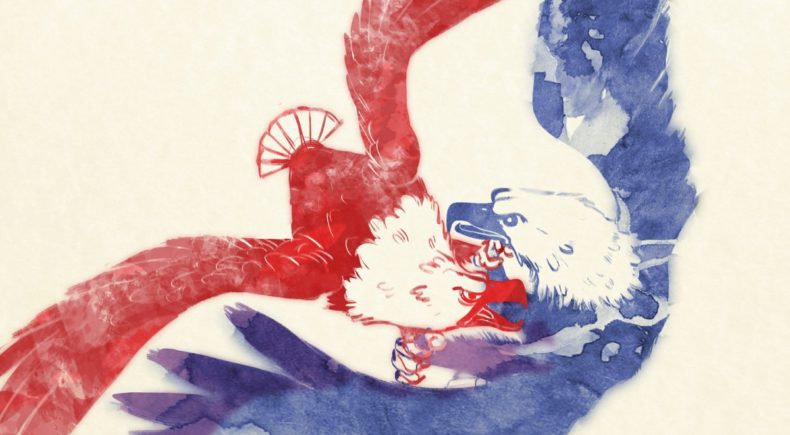 ---
WILD WOMAN
United States, 2018, 4 min
Shooting Format:Digital
Festival Year:2018
Category:Animation
Crew:Assistant Art Director: Nic Sweet
Email:veebsweet@gmail.com
Synopsis
Wild Woman is an animated poem to mankind which invokes current world issues such as drone-strikes and religious persecution in a plea for empathy. Scenes transform and melt as the animator also explores her personal struggle of becoming a mother and identifying as such in our current social and political climate.
Trailer
About the director
Vanessa Sweet is a multi-discipline artist who currently resides in Shishmaref, Alaska with her husband and two daughters. Born and raised in Moosic, Pa, she and her husband, Nic, moved to his home state in 2012. After her eldest daughter's birth in 2013 she founded SleepingFox Studio, where Vanessa and Nic create illustrations, graphic design, and animations for various clients such as Fandango, Hallmark, and "General Hospital". Vanessa was recently awarded a Rasmuson Individual Artist Award to complete her work on her upcoming animated short "Wild Woman".
Filmmaker's note
Wild Woman began as a concept where I was truly hoping to get in touch with the deeper, feminine aspects of myself. I wanted to embody femme through my drawings. What began as sensuality transformed into maternity, along with my own life path. As I worked on the film back in 2012, I became pregnant with my first child. I was terrified- a wholly new adventure that I had no experience in, and initially no desire to pursue. I struggled to complete the film, and by 2013 I was an exhausted new mother feeling all the pressures of societal perception, struggling to maintain my own identity. It was around this time that I also became more aware of the greater scope and scale of the global proceedings around me. Thus this film embodies a plea for empathy and compassion. It results from my encounters with misogyny, oppression, repression, the agoraphobic and the xenophobia in this world. It is a battle cry against all the hatred. The purity of new life, the change and evolutions I was experiencing in myself, mind and body, are all infused in each transforming frame and every poetic verse.
Notes
Director Vanessa Sweet will be available for Q&A after the June 10th screening.
Related links