1/1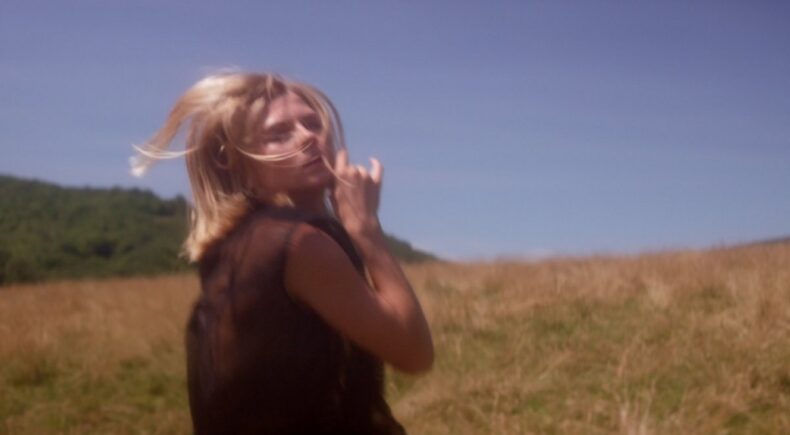 ---
THAT PART
US Premiere
Director: Mia Sorensen, Catherine Delaloye
United States, 2017, 4 min
Shooting Format:RED
Festival Year:2018
Category:Experimental
Crew:Executive Producers: Noah Meisner - Producers: Noah Meisner - Cinematographer: Jordan Quellman - Composer: Gingger Shankar - Choreographer: Alexandra Damiani
Email:mia.sorensen@icloud.com
Synopsis
That Part, is a spoken word dance piece that shows the power of women in their resilience, and their doggedness in the face of adversity. The film focuses on the challenges that women face everyday as they navigate through life. Despite their different backgrounds, these women share determination, passion and the strength to triumph despite all odds.
About the director
Mia Sorensen has spent a great part of her career working in film on social justice issues for President Obama, Hillary Clinton, and documentary series including- Years of Living Dangerously (Showtime), Death Row Stories (CNN), The New Jim Crow (USA), and Weediquette (Viceland), and most recently worked on developing a doc series as a joint venture with the New York Times. She has also co-written a feature for Rabbit Bandini, has directed music videos and commercials for clients such as Sony, Nickelodeon, Lionsgate Films, and Mercedes to name a few, and is currently in second round consideration for Sundance Writer's Lab (2018). Catherine Delaloye is a Swiss filmmaker who has lived and worked as writer, actress, and director in Europe and the U.S. She has worked on several feature films including, the Double (Richard Ayoade), Welcome to Essex (Russell Brand), About Time (Richard Curtis) and co-wrote a horror feature, Executive Produced by James Franco, due out this year.
Filmmaker's note
As women, we sometimes neglect, forget, or want to ignore the consistent battles we face in terms of gender equality. It's easier to just want to believe that everything considered - we are all equal. However, over the past decade - it has been increasingly made clear that the things we ignored or didn't want to face, are unfortunately at our doorstep. We can't and shouldn't be willing to easily give our rights away and turn the other cheek because it would be a disservice to all the generations of women that came before us who stood their ground and fought for the rights we enjoy today. This piece is an homage to women. We are stronger, not because we are women, but because we have managed to persevere despite our adversity. That strength is something we need to keep as a reminder in order to stay resilient, to keep pushing when that goal post seems too far away, and as an understanding that, though there is a glass ceiling, we, as women, are more than capable of breaking it.
Related links