1/1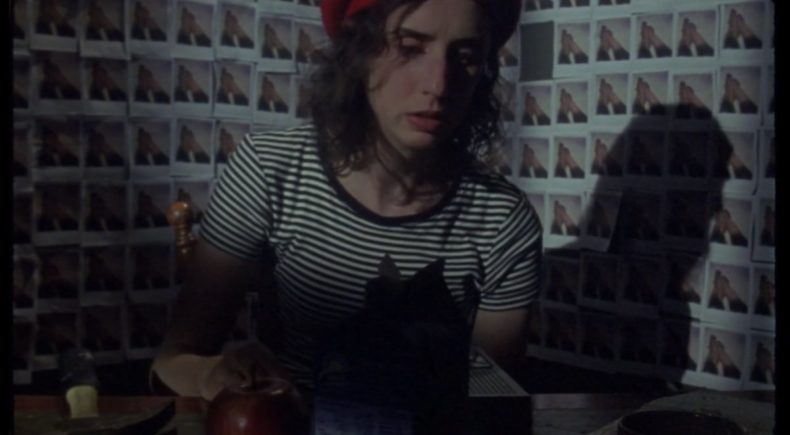 ---
BREACH
World Premiere
Monaco, 2018, 6 min
Shooting Format:16mm, 8mm
Festival Year:2018
Category:Experimental
WINNER: Grand Chameleon Award and Best Experimental
Cast:Megan Elizabeth Kennedy, Timothy James Cooper, Daniel Asher Smith, Chanel Robins
Crew:Producers: Lorenzo Monti - Screenwriters: Lorenzo Monti - Executive producers: Karen Pearlman, Lucy Gaffy, Michael McLennan, Richard James Allen - Co-Producer: Jacob Frith - Production Assistant / 1st Assistant Director / Art Director: Daria Vakhova - Production coordinator: Manuel R. Mota - Director of Photography: Justin Latimer - Production Designer: Lorenzo Monti - Editor: Lorenzo Monti - Original Music / Composer: James Yan - Gaffer: Daniel Swinton
Email:lorenzo.monti.sfs AT gmail.com
Synopsis
After going through a breakup, experimental musician Isra struggles to compose. Her inner emotional chaos seems to be taking over her creativity. In order to face the pain, Isra has to listen to its sound and capitalize on it.
About the director
Lorenzo Monti - Born in Monaco, Lorenzo - of Italian and Swiss nationalities - left the principality in 2008 to go study business at HEC Lausanne in Switzerland. He did an exchange program with the Universisteit van Amsterdam in 2012 where he studied filmmaking & acting at CREA in parallel with Economics at the Faculty of Economics & Business. Afterwards, Lorenzo went back to HEC Lausanne to start a Master of Science in Management. He did an exchange program with the University of Technology, Sydney. After completing an internship as a junior project manager in a Swiss design architecture company, he enrolled at Sydney Film School and stayed two more years in Australia to study producing and directing. In 2017, Lorenzo qualified for the exchange program between Sydney Film School and ESEC Paris to study distribution and producing.
Filmmaker's note
Initially, this project was designed to shed light on the cathartic aspect of music. It was critical to show Isra's journey: changing negativity into positivity by facing her inner emotional chaos. In other words, the project is addressing how chaotic, neurotic and fragmented emotions can be exploited rather than endured. Pain can become an instrument. Visually speaking, we shot on different film formats to portray Isra's unconnected thoughts and hypersensitivity. Besides the use of film enabled us to insist on the chemical aspect of creativity: often triggered by the less expected and hardly controllable.
Related links