1/1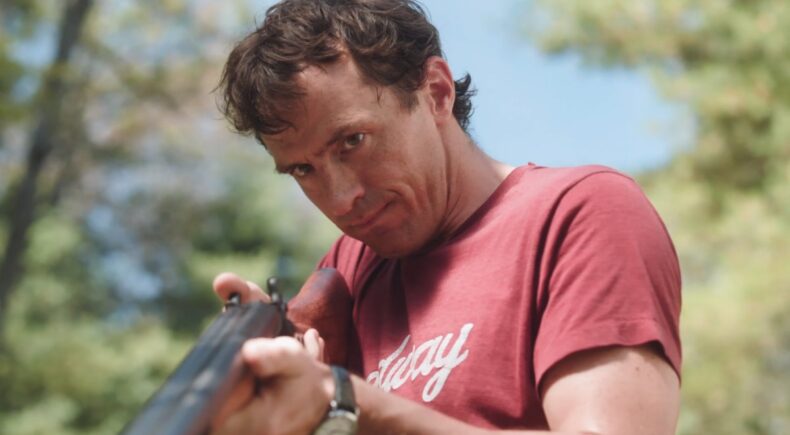 ---
CASUALTIES
World Premiere
United States, 2018, 11 min
Shooting Format:Digital
Festival Year:2018
Category:Narrative Short
Cast:Nathan Darrow, Lisa Joyce
Crew:Producers: Lisa Joyce, Donna DeStefano, Chelsea Stoutenburgh - Screenwriters: Holly Voges - Cinematography: James Fair - Editor: Robin Griswold - Production Design: Mel Lovric - Composer: David Gillespie
Email:hollyrvoges@gmail.com
Synopsis
CASUALTIES is the story of James, a Vietnam veteran suffering from PTSD. Haunted by the trauma of the past, he struggles to know what is real in the present, and what is necessary to protect those he loves most.
About the director
Holly Voges worked as a programmer and liaison for various film festivals: True/False, Sundance, Tribeca, Abu Dhabi and Rooftop Films. In the past she experimented with stop-motion animation and VR storytelling. Holly, along with her creative partner, has purchased the rights to the novel "The Changeling", by Joy Williams and are in the midst of adapting it for the screen. Her short film FELL is an adapted excerpt from the novel as well as her directorial debut. Originally from Missouri, Holly currently lives in Brooklyn, NY. CASUALTIES is her second short film.
Filmmaker's note
Casualties is based on my own experiences growing up with a father suffering from PTSD. I vividly recall extreme behaviors stemming from his experiences in Vietnam. I also very much remember joyful moments with him, and his loving, nurturing nature. Too often stories about PTSD are told with the focus on extreme behaviors rather than the otherwise normal lives sufferers often lead. ​ ​Mental illness does not need to be a person's defining trait, but we often treat it as such, mostly due to a lack of dialogue and awareness. In writing Casualties I sought to create a picture of PTSD that would help to humanize the subject, and create characters that were not defined by their condition.​ ​By using this film to acknowledge the wounds, I hope to support a dialogue about mental illness while honestly portraying the vulnerable and injured.
Related links