1/1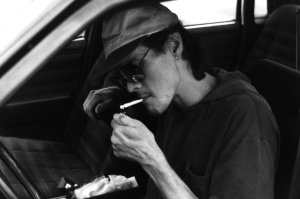 ---
MARSHMALLOW
US Premiere
Canada, 1999, 6 min
Shooting Format:16mm
Festival Year:2000
Category:Narrative Short
Cast:Derek Dwyer, Chris Adeney, A.F.
Crew:Editor: Erin DiTescetty - Music: Whitney Daniel / Nathan Fleet - Sound: Kimberlie Dufresne - Video Conform & Titles: Tim Dashwood - Music recorded: Dean Hopkins - Additional Post: Bill Geekie at Creative Artists Group - Post Production: LIFT - DISTRIBUTOR: Canadian Film Makers DistributionCentre
Email:nathan@feature.xux.net
Synopsis
A sexual predator entices a four year old girl into his car and goes to an abandoned rail station. The musical score and a train are the only sounds in this short emotional drama about pure wounding.
About the director
Related links