1/1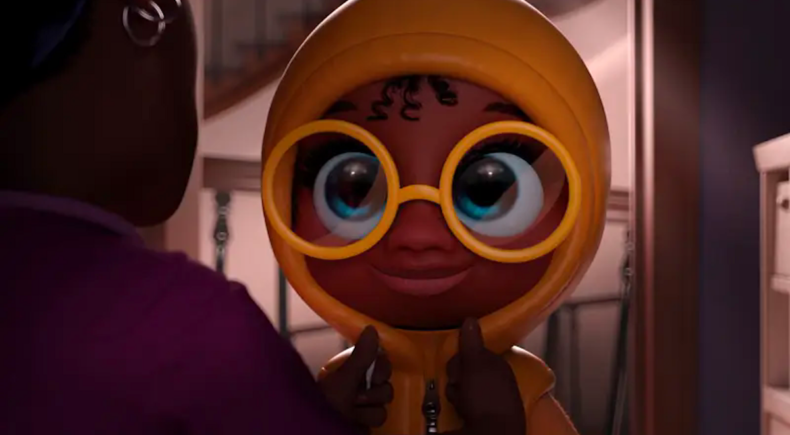 ---
Luz
World Premiere
France, 2019, 8 min
Festival Year:2020
Category:Animation
Genres:Comedy, Drama, Musical
Cast:Maik Darah, Paula Andrea
Crew:Producer: JOHN BANANA. Composer: Tim Bruzon
Email:festival@digitalbananastudio.com
Synopsis
Problems can cloud your vision, but the key to Cloudia's happiness may be right under her nose.

About the director
About John Banana
Computer graphic artist, animator, director, producer...
John Banana has no time to get bored... nor to rest...
With more than 20 years experience in the digital industry, John Banana leads Digital Banana Studio, a Paris based small animation studio. Since its creation, he directed dozens of commercials and TV series pilotes. He played a major role in the birth of the popular crazy Raving Rabbids for wich he was selected at the GDC, and helped TV producers translate to the 3D world characters like Maya the Bee, Heidi, Zou, Waldo, Zorro, little Vampire etc...
Filmmaker's note
This shortfilm is my most personal short to date. In the previous shorts, I was a little orange with identitly problems, then a young girl trying to help in her own way the animal cause, now I get to be a mom who has lost her way with her everyday problems. I believe each short in the series has reflected my state of mind at different times of my life.

I'm very happy and lucky to have collaborated with composer and singer Tim Bruzon (Wave Machines, Arsenal...) on this short featuring an amazing original song that really translates the emotion I was looking for.

The short also features real kids drawings from my fiancée when she was 5 years old. These drawings were carefully scanned and turned into "happiness grafitis" compositions, contributing to make this short even more personal and true. 
Related links