1/1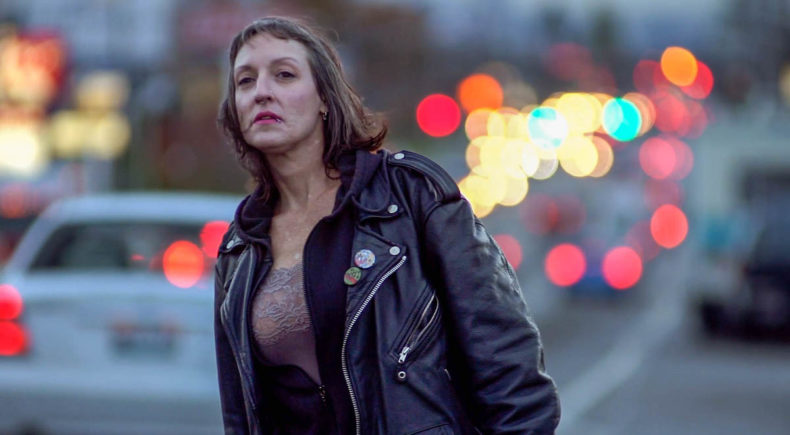 ---
Sweetheart Deal
East Coast Premiere
Directors: Elisa Levine and Gabriel Miller
United States, 2022, 99 min
Shooting Format:Digital
Festival Year:2023
Category:Documentary Feature
Genres:Crime, Drama, Documentary
WINNER: Best Documentary and Best Editing
Crew:Writer: Karen KH Sim. Producers: Peggy Case, Elisa Levine. Co-Producers: Tracy Rector, Joe Shapiro. Consulting Producer: Marc Smolowitz. Editor: Brittany Kaplan; Supervising Editor: Karen KH Sim; Director of Photography: Gabriel Miller; Composers: LEMOLO, Matthew Dougherty, Joshua Myers, Tyler Strickland; Executive Producers: Peggy Rajski, Brent Stiefel, Melisse Barrett, Elizabeth Rudolf, Alan Pruzan
Email:films@13thgenfilm.com
Synopsis
Four sex workers caught in the spiral of addiction turn to a self-proclaimed healer offering friendship and a path to salvation from the streets inside his roadside RV. But just as they begin to rebuild their lives, a shocking betrayal comes to light that will change them all.
Trailer
About the directors
Elisa Levine - Elisa Levine is a Seattle-based filmmaker. Sweetheart Deal is her directing debut, representing the culmination of a longtime interest in exploring subcultures hidden in plain sight using verité storytelling. Elisa was lead researcher on Robinson Devor's haunting and controversial 2007 documentary Zoo, which played Sundance and Cannes. Her 2005 film Waiting for Nesara documented the true story of The Open Mind Forum, a messianic group of Salt Lake City ex-Mormons, and the radical faith that bound them together in the wake of 9/11. The NESARA conspiracy theory the group ascribed to later morphed into QAnon. Elisa is a Film Independent, Points North, Garrett Scott, MOFFOM, Sundance Documentary Film Program and Sundance Edit & Story Lab Fellow.
Gabriel Miller - Gabriel Miller (1972 - 2019) was an award-winning cinematographer and director. Miller worked with a number of Oscar-winning and Oscar-nominated filmmakers, including Cynthia Wade, Sari Gilman, and Liz Garbus. Productions he worked on have been broadcast on HBO, the BBC, the Sundance Channel, PBS, MTV, Discovery, A&E, and ARTE. Miller was a Points North, Garrett Scott, and Sundance Institute fellow. Miller's cinematography credits include the 2019 Peabody award winning HBO documentary A Dangerous Son; the Oscar-nominated King's Point; and Wonder Women!, shown on PBS.
Filmmakers' note
Sweetheart Deal is heavily influenced by the Cinema Verité genre, the single largest inspiration being the iconic work of the late Mary Ellen Mark. Mark's stunning photography of homeless Seattle street kids sparked the heartbreaking 1984 Academy Award nominated documentary Streetwise. This film had a profound influence on both Gabriel and me.

In the days since Streetwise, much has changed about Seattle, but the economic divide has only deepened. While Seattle has developed into a prosperous tech hub of the Pacific
Northwest, addiction has skyrocketed into a crisis of epic proportions, touching all communities.

A recent New York Times article, Opioids Feel Like Love. That's Why They're Deadly in Tough Times explores the link between opioid addiction and childhood trauma, as well as increased risks posed by the eroding of social ties. This gets to the heart of what makes opioids so dangerous and what makes strips like Aurora Avenue perfect breeding grounds for predators (pimps, violent johns, dealers) who know exactly how to capitalize on the weaknesses of those struggling with addiction. We had no idea how deep Aurora predation ran, and how many relationships — even ones we thought we knew — that it infiltrated.

We never had an interest in making a social issue or "message" film — it's always been about connecting with the audience in a very organic, intimate, and immersive way, free from the director's voice or heavy-handed documentary tropes. We sought to have the film flow naturally, almost like a dream, layering the verité scenes with visual storytelling, sound design, and music. We wanted the audience to see themselves in these women the way we could, to connect. Maybe that human connection could begin to break down barriers by allowing a deeper understanding of what addiction really is.

This story ended up taking a very different direction than what we could have ever imagined at the start. We hope Sweetheart Deal illustrates how fundamental the human need is for genuine connection, support, and love. We hope that viewers can feel as inspired as we do by this group of remarkable women and their will to survive seemingly insurmountable adversity, and rise above it.
Related links