1/1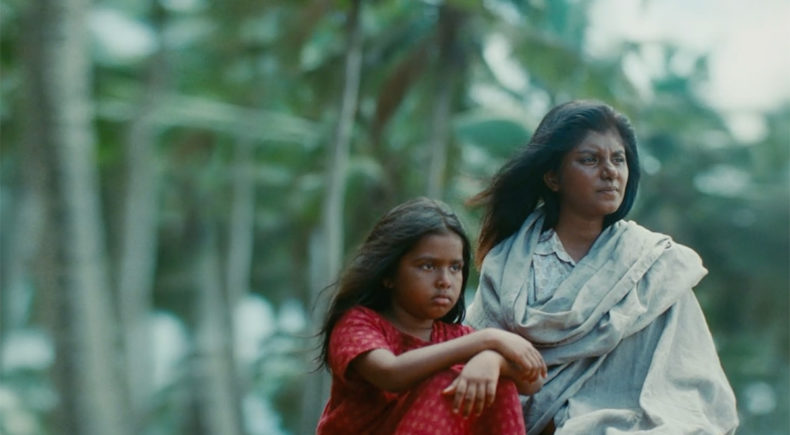 ---
Junglefowl
Director: Kalainithan Kalaichelvan
Canada, India, Sri Lanka, 2023, 15 min
Shooting Format:35mm
Festival Year:2023
Category:Narrative Short
WINNER: Best Cinematography
Crew:Writer: Kalainithan Kalaichelvan. Producer: Warren Sinnathamby.
Email:kkalainithan@hotmail.com
Synopsis
In a small village in northern Sri Lanka, a young girl is forced to confront the consequences of a deadly civil war as a wounded freedom fighter is brought in to their home.
About the director
KALAINITHAN KALAICHELVAN is a Tamil-Canadian writer, director, and producer, whose films have screened at festivals such as the Santa Barbara International Film Festival, Rhode Island International Film Festival, and Toronto Reel Asian. His short film credits include Inland Freaks (2018), Petit Four (2019), and A Feller and the Tree (2021). He is also known for the music videos he directed for some of Toronto's leading artists, for which he was also nominated for a Juno Award for Music Video of the Year in 2022. Kalaichelvan was a participant in the 2022 Netflix-BANFF Diversity of Voices and has been supported by Canada Council for the Arts, the Ontario Arts Council and the Canadian Film Centre. He is currently developing upcoming projects with talented filmmakers under his production company, Black Caper Films.
Filmmaker's note
Junglefowl is inspired by a formative incident of my mother's childhood and her relationship with her father. Like most Tamil refugees that suffered at the hands of the corrupt, ethno-fascist Sri Lankan state, she had to learn how to grow up very fast and re-evaluate what "home" meant to her. In the film, when one stranger intrudes in on her carefully constructed childhood, she is forced to imagine and consider a future beyond her immediate shores, without the man, her father, who taught her how to be in a world that didn't seem to make very much sense.

The production has undergone many challenges over the last two years of the pandemic, and what you're seeing is a rough cut that was brought to life with the support of many remarkable artists, craftsmen and funding partners. But it is my hope that this film offers a more intimate, humanist perspective on this dark and violent chapter in Sri Lanka's history, and serves as my tribute to my Amma (mother).

- Kalainithan Kalaichelvan
Related links