1/1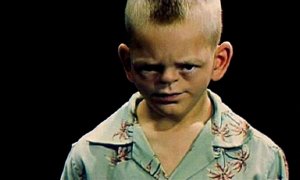 ---
HELLO, MY NAME IS ...
World Premiere
Director: Christian Schienerl
Austria, 2002, 3 min
Festival Year:2003
Category:Experimental
Cast:Barbara Horvath
Sales:Christian Schienerl, director - PixelPan Film & Media Design, Muehlgasse 8, Apt. 14 Vienna, A-1040 AUSTRIA - T: +43-1-9200402 - F: +43-1-9200402
Email:cs@pixelpan.com
Synopsis
A mother encourages her son to join a group of playing children. Because of his strange bodily appearance, the boy hesitates, clearly fearing rejection by the unfamiliar group. Although the child's problem seems to get solved in the end, the film does not conclude with a happy ending. Instead, it presents us with an oddly dismal message.
About the director
Born in 1974 in Linz/Austria. Started making films at age 13. After having studied in Austria and the U.S., Mr. Schienerl now works as an independent filmmaker and commercial media designer in Vienna.
Related links