1/1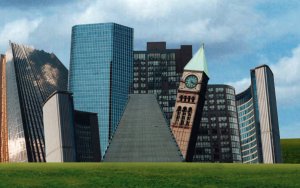 ---
AREA(CODE)
East Coast Premiere
Canada, 2002, 14 min
Festival Year:2003
Category:Experimental
Crew:Producer, Cinematographer, Editor: Bridget Farr - Original Score: Graham Collins - Director's Assistant: Marcilyn Cianfarani
Email:farrout@magma.ca
Web:www.farrout.ca
Synopsis
The experience of urban versus rural life from the perspective of a cross-country cyclist.
About the director
Bridget Farr is a filmmaker and photographer from Ottawa, Canada.
Filmmaker's note
Artistic Statement
areacode documents Canada spaces as the filmmaker cycled from coast to coast. The final film is a mixture of moving and still imagery collected along the way and sewn together to recreate the diverse Canadian communities that currently exist.
Notes
The artist would like to thank the Canada Council for the Arts, the Ontario Arts Council and the City of Ottawa for their support.
Related links