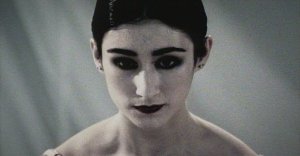 ---
DANCE TO THIS
US Premiere
Canada, 2002, 6 min
Shooting Format:Super 16
Festival Year:2003
Category:Experimental
Cast:Choreography and Dance Performance by Sabrina Christine Matthews.
Crew:Producer, Screenwriter: Simon Dekker - Editor: Logan McPherson - Cinematographer: Richard Garbutt - Original Score: Douglas Schmidt - Sound: Kypros Christodoulides
Sales:Simon Dekker, Producer and Director - DKR Pictures Inc., #1, 626 - 23 Avenue S.W. Calgary, AB., Canada T2S 0J7 - T: 403/ 806-7601 - F: 403/ 806-7602
Email:dekkers AT telusplanet.net
About the director
Intrigued by how movement and music communicate profoundly without words, director Simon Dekker crafted Dance to This to share a message of peace, beauty, and mystery. This is his first independent film.
Related links