1/1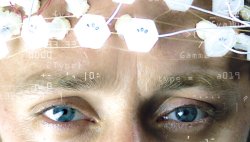 ---
ABSOLUT
East Coast Premiere
Switzerland, 2004, 95 min
Shooting Format:Sony IMX
Festival Year:2005
Category:Narrative Feature
Cast:Vincent Bonillo, Irene Godel, Francois Nadin, Delphine Lanza, Veronique Mermoud
Crew:Producer: Romed Wyder - Screenwriter: Romed Wyder, Yves Mugny, Maria Watzlawick - Editor: Osrola Valenti - Cinematographer: Denis Jutzeler - Sound: Maritn Stricker
Sales:Dirk Hamm c/o Value Films Licensing, Remisbergstrasse 47 8280 Kreuzlingen Switzerland - T: +41 71 670 16 30
Email:sales@valuefilms.net
Synopsis
What if, one day, two hackers managed to penetrate into the heart of a financial network? And what if they decided to plant a virus there? And what if, the same day, one of the hackers had a strange accident? An accident that would make him forget the last twenty-four hours... And what if the hunt was only just beginning, in his life, in his head? And what if no one had ever heard about all of this? And what if it actually happened, in switzerland, not so very long ago...
Trailer
About the director
Romed (1967) received his film degree in 1995 from the cinema department of the Ecole Superieure des Beaux Arts, Geneva. An active member of Cinema Spoutnik he founded Laika Films with five other filmmakers in 1993. Developed a tape to film system and works as director and producer. Since 2002, member of the Federal Cinema Commission. Founded Blow-up Film Production SA in 2003. Becomes president of the Swiss Filmmakers Association in 2005.
Notes
Director Romed Wyder will be available for Q&A after the screening.
Related links