1/1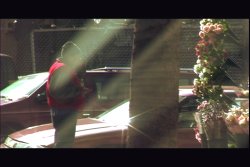 ---
URBAN RHAPSODY
World Premiere
United States, 2004, 7 min
Shooting Format:MiniDV
Festival Year:2005
Category:Documentary Short
Cast:Aisha Bell, Bade Francis, Brian Polite, Juakali
Crew:Producer: Johny Lashley
Sales:Basia Winograd - New York, NY - Tel: 917 609 6711
Email:basiawinograd@yahoo.com
Synopsis
Shot as a documentary, edited as a music video, Urban Rhapsody is a study of the faces, additudes and gestures of Brooklynites on a cold winter day.
About the director
Basia Winograd is a New York born director who studied filmmaking at the National Film School of Poland as well as at Columbia University. She has worked largely in Europe and Asia. Her work has included several hip hop videos, a feature length documentary about a homeless soccer team, and "Water," a fiction short.
Notes
Director Basia Winograd & Producer Johny Lashley will be available for Q&A after the screening.
Related links