1/1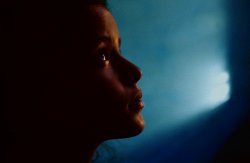 ---
AMAL
East Coast Premiere
France, 2004, 17 min
Shooting Format:Super 16
Festival Year:2005
Category:Narrative Short
Cast:Soumaya Chifa, Fouad Labied, Mohamed Choubi, Ibtissam El Ouali
Crew:Producers: Pablo Mehler, Benedicte Bellocq, Souad Lamriki - Editor: Thomas Courcelle - Cinematographer: Georges Diane, Elin Kirschfink - Sound: Guillaume Lebraz, Vincent Pateau, Romain Le Bras, Benjamin Viau
Sales:Pablo Mehler c/o Divine Productions, 198 rue Saint Jacques 75005 Paris, France - T: +33 1 43 26 00 91
Email:p.mehler@divineproductions.fr
Synopsis
Amal is a 12 year old girl who lives in the Morocco countryside. Everyday, she wakes up and walks with her brother to the school located a few miles away from their farm. Serious and passionate pupil, her dream is to become a doctor.
About the director
Born on December 14th 1975, Ali Benkirane graduated from ESRA (Paris Film School). He lives in Casablanca, Morocco where he is now dedicated to film making.
Notes
Director Ali Benkirane will be available for Q&A after the screening.
Related links