1/1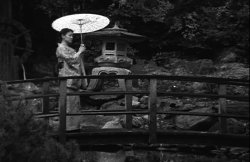 ---
WEIGHTS AND MEASURES
United States, 2005, 7 min
Shooting Format:16mm
Festival Year:2005
Category:Narrative Short
Cast:Tony Partridge, Jennifer Lim, Tatsuo Ichikawa
Crew:Cinematographer: Bobby Webster - Sound: Elizabeth Orne - Assistant Camera: Sophia Pande - Assistant Director: Christina Voros - Script Supervisor: Grace Yu - Art Director: Elizabeth Deters - Sound Mixer: Jonathan Zalben
Sales:Tom Toro, Writer, Director, Producer - Tom Toro Productions, 117 North 5th St Brooklyn, NY 11211 USA - T: (718) 913-0687 - F: none
Email:tt616@nyu.edu
Web:www.tomtoro.com
Synopsis
A building inspector brought to investigate a Japanese restaurant becomes embroiled in a blackmail plot by the owner and his wife.
About the director
Tom Toro grew up in El Cerrito, California. Raised by an Ohio farm girl and a Hungarian Olympian immigrant, Tom eventually graduated valedictorian from high school and left his home of eighteen years to pursue an education at Yale. There he became captain of the national champion lightweight crew team, as well as editor of the weekly comics page. After finishing college with honors in Film Studies, Tom followed his love of movies to NYU Graduate Film School. Weights and Measures marks Tom's directorial debut at NYU.
Notes
Tom Toro & Elizabeth Deters will be available for Q&A after the screening.
Related links