1/1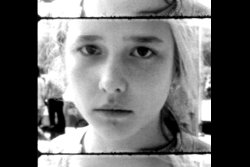 ---
ARTIE'S FILM: the topography of loneliness
East Coast Premiere
Director: Jacob Potashnik
Canada, 2006, 5 min
Shooting Format:16mm
Festival Year:2007
Category:Experimental
Crew:Producers: Jacob Potashnik & Carole A. Sheppard - Original Score: John Sadowy, Adam Over, Jim Doxas - Sound Designer: Tony Babinski - Sound Engineer George Doxas - On-line editor: Denis-Eric Pedneault
Sales:Headstrong Films, Inc. - Westmount, Quebec, Canada - T: 514.481.8295
Email:jacmtl@rogers.com
Web:mtl-art.com
Synopsis
"Artie's film" is a meditation on New York in the early 1980s with a special emphasis on the effects of the Holocaust on the children of survivors. Inspired peripherally by the thoughts of graphic book artist Art Spiegelman, the film looks at New York through the eyes of the filmmaker and we discover how much the stories of his own family's survival has influenced his own aesthetic.
About the director
A native of Montreal, J.Jacob Potashnik studied communications at Loyola of Concordia and cinema at New York and Columbia Universities. Jacob spent almost twenty years in film and television production. In 1996, at the behest of Denys Arcand, he co-wrote the WGC award winning feature film "Stardom" which closed the 2000 Cannes film Festival and opened the Toronto festival that same year. Jacob has co-written, with Tony Babinski the original script "The Love Rack." Currently, Jacob has adapted his novella "The Golem of Hampstead" for the screen and is writing the feature "Valparaiso" with director Jean-Michel Ravon. Jacob is also a highly respected and much sought after script consultant and educator.
Notes
Jacob Potashnik will be available for Q&A after the screening.
Related links