1/1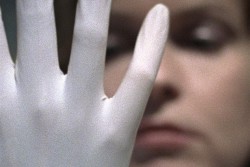 ---
WELL-FOUNDED CONCERNS
NY Premiere
United States, 2007, 14 min
Shooting Format:Super 16
Festival Year:2008
Category:Narrative Short
Cast:John Hart, Cindy Lentol, Jeffrey Phillips, Polo Lenna, Jennifer Barton-Jones
Crew:Producers: Monique Douglas, Mark Hankey, Joel Walker, Lisa Belden, Tim Cawley - Screenwriter: Tim Cawley - Editor: Reuter - Cinematographer: Beecher Cotton - Original Score & Sound: Mike Secher - Production Designer: Lawrence Sampson - Songs By: They Might Be Giants, Chris Mills, Senor Happy
Sales:Tim Cawley - Five2Nine Films, Beverly MA 01915 - T: 617.894.7761
Email:tim@wellfoundedconcerns.com
Synopsis
Nathan Weller is an unapologetic germophobe. Aside from weekly group therapy, he lives in isolation, happily spending his days in a sealed-off bubble of an apartment. That is, until a plague hits, the outside world succumbs, and a knock on his airtight window changes everything.
Trailer
About the director
Tim Cawley comes from an advertising background where he's written and produced hundreds of commercials for agencies in Minneapolis, Chicago and Boston. "Well-Founded Concerns" is Tim's first film.
Notes
Director Tim Cawley and Actor John Hart will be available for Q&A after the screenings.
Related links