1/1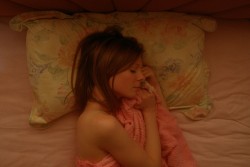 ---
GARDENS WITH RED ROSES
US Premiere
England, 2009, 16 min
Shooting Format:35mm
Festival Year:2009
Category:Narrative Short
Cast:Helen Mutch, Andy Bates, Barry Martin, Harry Towb
Crew:Executive Producer: Janey de Nordwall - Producer: Janey de Nordwall - Screenwriter: Richard Oliver, Paul Watson, Matt Cook - Editor: Rob Featherstone - Cinematographer: Tony Brown - Original Score: Bent Ear - Sound: Bent Ear
Sales:Janey de Nordwall, Producer - London, E8 4DJ, England - T: 020 7923 0700
Email:janey@silverfilms.co.uk
Synopsis
Set in May 1997 at the time of the New Labour election victory, 'Gardens with Red Roses' is an independently produced and funded short film about love, aspiration and greed in post Thatcher Britain. Dominic is a young lad from Newcastle who has headed south looking for work. He lives with his girlfriend, Debbie in Milton Keynes. They look after Granddad, but long for a place of their own. We feel their nervous excitement as Dominic prepares for the biggest day of his life... an interview, which if successful will give them what they have always wanted. But what will happen to Granddad? Increasingly frail, he shows signs of losing his faculties and we wonder who is to care for him as his health deteriorates? As the hour of the crucial interview approaches, Dominic begins to crack under the pressure and in an unforgettable ending we see why - and learn the true cost of their ambition.
Trailer
About the director
After studying graphic design and animation at Liverpool John Moores University, Richard's early career was spent working as a successful video installation artist and promo director, picking up numerous commissions and developing a particularly vivid graphic style. Over the past 5 years Richard has developed into a highly sought commercials director, both internationally and in the UK. His work is marked by an attention to detail, which is second to none, and a passion for film and performance. He has directed award winning commercials for Umbro, Toyota, Lexus, New Zealand Lamb, and The Co-operative Bank amongst others. Richard joined Silver Films is a joint Managing Director in 2006. With a graphic eye for storytelling and a passion for film 'Gardens with Red Roses' is Richards first short film project.
Filmmaker's note
Although essentially a love story, 'Gardens with Red Roses' offers an engaging and emotional critique of the Tory party's 18 years of power and Monetarist ideology. We see what happens when families and communities are ripped apart as a new generation of Thatcher's children grows up. The film is co-written and directed by an exiled Geordie who grew up on Tyneside in the 1980s and saw first hand the devastating effect of Tory economic policy, and the subsequent explosion of consumer capitalism, endorsed by 'New' Labour.
Related links