1/1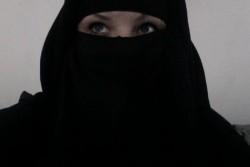 ---
LENNY
World Premiere
Director: Cyril Amon Schaublin
Germany, 2009, 17 min
Shooting Format:Super 16
Festival Year:2009
Category:Narrative Short
Cast:Lilith Stangenberg, Anton Ambrosino
Crew:Executive Producer: Niklas Hlawatsch, Bernadette Klausberger - Producer: German Film and Television Academy (dffb) - Screenwriter: Cyril Amon Schaublin - Editor: Cyril Amon Schaublin, Karsten Weissenfels - Cinematographer: Mario Krause - Sound: Felix Eichholtz
Sales:Jana Wolff, Festivals - German Film and Television Academy Berlin (dffb) Potsdamer Str. 2, D-10785 Berlin, Germany - T: +49-(0)30-25759-152 - F: +49-(0)30-25759-162
Email:wolff@dffb.de
Synopsis
Two teenagers lives are brought together through internet webcams. Anton's desire is awakened after discovering Lenny's personal video blog on Youtube. Away from the screen, Anton wanders through the big city, wondering whether his virtual meeting with Lenny has a place in the real world.
Trailer
About the director
Cyril Amon Schaublin was born in Switzerland in 1984 and grew up in Zurich. Making films since the age of 15. Before moving to Berlin, he spent time in Argentina and studied Chinese for more than a year in Beijing. Since 2006 enrolled at the German Film Academy Berlin (dffb), where he was taught by Michael Ballhaus, James Benning, Luk Perceval, Ulrich Seidl, Lav Diaz and others.
Notes
Director Cyril Amon Schaublin will be available for Q&A after the screenings.
Related links