1/1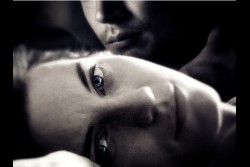 ---
EM
NY Premiere
United States, 2008, 93 min
Shooting Format:HDCAM
Festival Year:2009
Category:Narrative Feature
Cast:Nathan Wetherington, Stef Willen
Crew:Producer: Jim Jermanok, Harry Gregson-Williams - Executive Producer: Jeff Raff, Rainerio Reyes - Screenwriter: Tony Barbieri - Editor: Jason Brodkey - Cinematographer: Keith Dunkerley - Original Score: Harry Gregson-Williams - Sound: Michael Baird
Sales:Jim Jermanok, Producer - Command Performance Productions, Astoria, NY 11106 - T: 7181944740
Email:jermanok@aol.com
Synopsis
Instinctive mutual attraction brings Josh and Amanda together, but when that initial attraction blossoms into a rich romance, and the two decide to start a new life and a home together, secrets from the past emerge.
Trailer
About the director
"EM" is the third feature film from acclaimed writer-director Tony Barbieri, who is based in San Francisco. Tony was first hooked on filmmaking in the early nineties while living in Paris. There, Barbieri studied under French visual artist Francois Matisse, who exposed him to the Italian Neorealists and the French New Wave, two film revolutions that continue to inspire and influence him. Tony then burst onto the independent film scene in 1998 when his film "ONE" appeared at the Sundance Film Festival, where it received tremendous critical acclaim (see below). The film was also nominated for the Someone to Watch Award by the Independent Spirit Awards and for the Golden Starfish Award by the Hamptons International Film Festival. Tony's second film, "THE MAGIC OF MARCIANO" also drew universal praise from well-known film critics in 2000. The film features Robert Forster and Nastassja Kinski, in what Daily Variety called her "career highlight performance." "THE MAGIC OF MARCIANO" won the New American Cinema Award at the Seattle International Film Festival in 2000. It also won the Jury Prize at the River Run Film Festival and Best Director at the Wine Country Film Festival. In addition, the film was nominated for the Crystal Globe Award by the Karlovy Vary International Film Festival.
Notes
Producer Jim Jermanok will be available for Q&A after the screenings.
Related links