1/1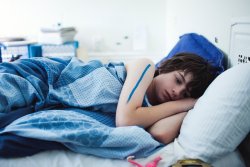 ---
AMY GEORGE
East Coast Premiere
Director: Yonah Lewis & Calvin Thomas
Canada, 2011, 97 min
Shooting Format:HDV
Festival Year:2011
Category:Narrative Feature
Cast:Gabriel del Castillo Mullally, Claudia Dey, Don Kerr, Natasha Allan, Emily Henry, Candice Barkin, Yaari Magenheim, Brian Scott, Andrea Verginella, Ester Reyes
Crew:Executive Producers: Connor Jessup - Cinematographer: Calvin Thomas, Yonah Lewis - Editor: Yonah Lewis, Calvin Thomas - Composer: Lev Lewis
Sales:C&Y T: 416.655.4523
Email:info@cycinema.ca
Synopsis
Thirteen year old Jesse wants to be an artist, but believes that his mundane middle class Toronto life has left him unprepared. After reading a book on what it takes to be a 'true-artist', he sets out looking for risk, ecstasy, wildness and women. Amy George is about the time in a boy's life when he's at his least likeable.
Trailer
About the director
Yonah Lewis & Calvin Thomas are filmmakers and best buds. They become best buds while enrolled in film school and continued to be even after graduating in 2008. Since then they've devoted their time to the watching, writing and directing of films. Before Amy George they wrote six feature screenplays together, which means Amy George was their seventh. It is also the first production of one of their screenplays. C&Y intend to create as many movies as they can and are currently raising funds to turn Amy George into a play starring Kiefer Sutherland. The two hope to remain best buds and look forward to giving high fives to each other and making money.
Notes
Co-Directors Calvin Thomas & Yonah Lewis and composer Lev Lewis will be available for Q&A after the screening.
Related links