1/1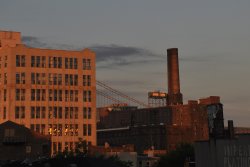 ---
CLOSED DOOR
World Premiere
Director: Heather Takahashi
United States, 2010, 14 min
Shooting Format:DVCPro HD
Festival Year:2011
Category:Experimental
Cast:Pascal Yen-Pfister, Anouk Dutruit, Caroline Huet, Tina Balthazar, Shaun Brown, Gabriel Kubitz
Crew:Producers: Heather Takahashi - Screenwriters: Heather Takahashi - Cinematographer: Heather Takahashi - Editor: Heather Takahashi - Composer: Teho Teardo
Email:heather.m.takahashi@gmail.com
Synopsis
A room. A locked door. A pin. One man and two women. All with secrets. Each of three guests strives to discover why each of the others is there. A US production with dialog entirely in French and English subtitles by the director. Animated.
About the director
Heather Takahashi lives in Brooklyn, NY. Closed Door is Heather's directorial debut.
Notes
Director Heather Takahashi will be available for Q&A after the screening.
Related links