1/1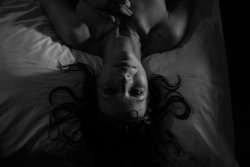 ---
THE LATE NIGHT FLIGHT
World Premiere
Director: Jason Brandenberg
Switzerland, 2011, 11 min
Shooting Format:35mm, 16mm
Festival Year:2012
Category:Narrative Short
Cast:Anton Ponrajah, Claudia Jahn
Crew:Producers: Jason Brandenberg - Screenwriters: Jason Brandenberg, Grischa Duncker - Cinematographer: Phillip Todd - Editor: Jason Brandenberg - Composer: Jonathan Bepler
Email:jb@burningmountain.com
Synopsis
A vast airport hotel. Two people are awake in the dead of night. A stewardess and a reception clerk. Her problem: unknown. She cries in silence in her room. His problem: his family is in the massacre zone. He is on the phone to his sister. On the surface, the hotel is calm. Quiet. Modern. Even elegant. Four stars. He fulfills his duties. She fulfills hers. But a strange current of energy begins to be perceived in the vacant corridors, as these two souls wrestle with their traumas.
Trailer
About the director
Jason Brandenberg bio.
Filmmaker's note
The film takes place on April 25, 2009, as 196,000 Tamil civilians fled massacre in the 'No Fire Zone' during the last days of the Sri Lankan Civil war.
Related links