1/1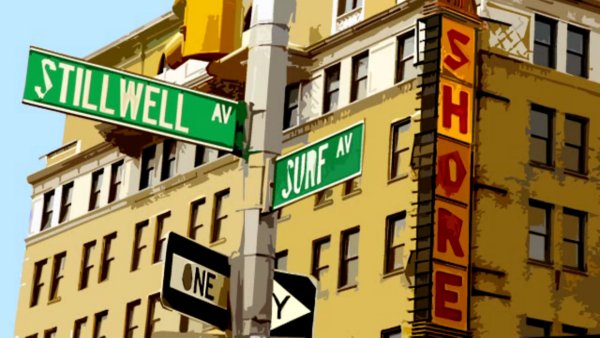 ---
THE UNDERTAKER AND THE LIFEGUARD
US Premiere
United States, 2013, 6 min
Festival Year:2013
Category:Animation
Cast:Anthony Ponsiglione, Peter Michalakis, Ricardo Zapata
Crew:Producers: Costa Michalakis, Robert Booras - Screenwriter: Robert Booras - Sound Design: Costa Michalakis - Sound Mixer: William Pavone
Email:boorasm@gmail.com
Synopsis
A short satire set in Coney Island over the course of a day that illustrates the exploits of a nefarious undertaker alongside those of an adolescent lifeguard, culminating in a conversation between the two.
Trailer
About the director
Matthew Booras is a filmmaker who lives in Brooklyn and has been working as a film & television Editor for the last ten years. He recently wrapped up work on four seasons of HBO's "Treme," a critically acclaimed television series created by David Simon and Eric Overmyer. His other credits include work on such shows as HBO's "The Wire," NBC's "30 Rock," FOX's "Running Wild," and movies "City Island" and "Margaret."
Notes
Director Matthew Booras and Writer Robert Booras will be available for a Q&A after the screening.
Related links