1/1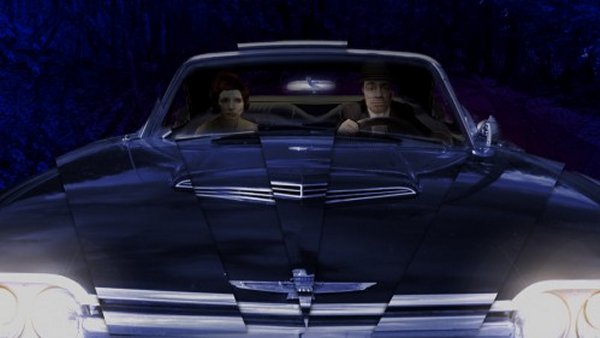 ---
RETROCOGNITION
NY Premiere
United States, 2012, 18 min
Festival Year:2013
Category:Animation
Cast:Eric Patrick, Jennifer Baker
Crew:Executive Producers: Eric Patrick - Producers: Eric Patrick - Cinematographer: Eric Patrick - Editor: Eric Patrick - Composer: Jed Feder
Email:ericp@northwestern.edu
Synopsis
A dystopian sitcom reanimated from the narrative residue of Golden Age radio dramas.
Trailer
About the director
Originally from Southeast Texas, Eric Patrick's background in Studio Art informs his filmmaking. He combines animation, live action, photographic effects, sound collage and performance to create experimental narratives. He has been the recipient of a Guggenheim Fellowship, and his work has won numerous awards both domestically and internationally, including awards at The Black Maria Film Festival, The Humboldt International Film Festival, Semana de Cine Experimental de Madrid, South by Southwest Film Festival, The Ann Arbor Film Festival, and Festival de Cinema Independent de Barcelona. His films have screened extensively at festivals, museums, and on television worldwide, including screenings at the Museum of Modern Art in New York, Centre Georges Pompidou in Paris, and The Rotterdam Film Festival. He was an animator for the Peabody award winning and Emmy nominated Nickelodeon program Blues Clues, and has written several articles about independent animation. He is currently an Associate Professor at Northwestern University.
Eric Patrick's filmography
Notes
Sound designer Steve Wilson will be available for a Q&A after the screening.
Related links