1/1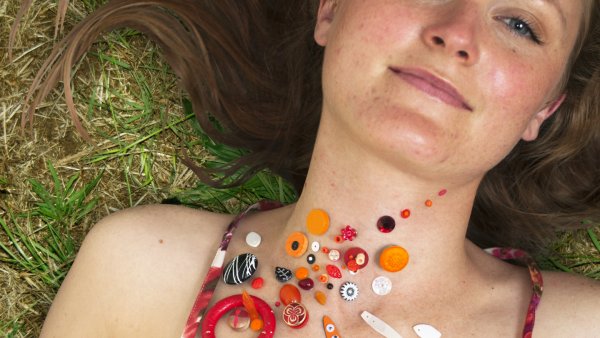 ---
FRECKLE
East Coast Premiere
United States, 2012, 5 min
Shooting Format:HDV
Festival Year:2013
Category:Experimental
Cast:Brandon Patton, Amber Eckley
Crew:Producers: Christine Sugrue - Cinematographer: Mike Cantor - Editor: Mike Cantor - Composer: Brandon Patton
Email:mike@mikecantor.net
Synopsis
19,000 velcro dots. 18 months. Two velcro dot-suits. 20 volunteer 'velcro pushers'. A girl. A guy. Space. Skin. Atoms... Freckle!
About the director
Mike Cantor is an Oakland, CA-based visual artist and pattern junky. By day he designs visualizations for DNA sequence data for the US Department of Energy. On nights and weekends he tinkers with an animation technique he invented called "Velcro Rotoscoping" in which velcro circles in hundreds of colors and patterns are moved like pixels across a 36-dot by 27-dot grid to create frames of video. His debut short "Hot Velcro Action" played in over a dozen film festivals internationally and won "Best Experimental Film" and "Best Visual Effects" At the Los Angeles New Wave Film Festival in 2010.
Filmmaker's note
Brandon Patton, songwriter and instrumentalist, currently resides in New Haven, CT. Patton also plays bass under the pseudonym BL4k Lotus for MC Frontalot, progenitor of "nerdcore hiphop." Patton's previous album, "Should Confusion," was nominated for Album of the Year by the 2004 Independent Music Awards.
Related links