1/1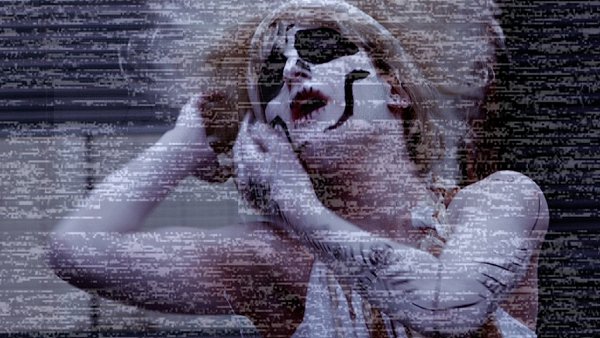 ---
SALVATION
World Premiere
United States, 2012, 6 min
Shooting Format:MiniDV, Super 8, VHS, RED
Festival Year:2013
Category:Experimental
Cast:Wednesday Sue, Eric Austin, Adam Donovan, Jane Kivnick
Crew:Producers: Nico aMarca, Julianne Augustine - Cinematographer: Nico aMarca - Editors: Nico aMarca, Garrett Lewis, Aaron Duffy - Production Designer: Madeline Wall, Nico aMarca - Music: SALEM
Email:nicoamarca@gmail.com
Synopsis
An industrial and darkly surreal vision to the concept of the Seven Deadly Sins and 'Dante's Inferno', taken from Italian philosopher Dante Alighieri's 'Divine Comedy', SALVATION is a warping and macabre look into the tormented and deranged souls that inhabitant the deepest trenches of the underworld. A mélange of various shooting formats, this experimental short incorporates elements of snuff, occultism, surrealism, 80's slasher films, and an underground genre of electronic music often labeled as 'witch house' to produce a bizarre and unique portrayal of the concept of hell and those damned for eternity within its domain.
Trailer
About the director
A recent graduate of NYU's prestigious Tisch School of the Arts, holding a BFA from the university's competitive Film & Television program, as well as minors in both Cinema Studies and French, Nico aMarca uses his keen sensibility for visuals and textures in all aspects of his artwork. With a unique aesthetic for all things dark, surreal, ethereal, and bizarre, Nico's talents have gained him recognition as an established and ambitious visual artist, photographer, cinematographer, and filmmaker. His work has been displayed in various venues and galleries throughout the US and abroad, notably in his native Switzerland, and he has since gone on to shoot various thesis films, music videos, fashion shows, and has most recently worked as a videographer and editor for BULLETT Magazine. Nico currently resides in Brooklyn, NY.
Filmmaker's note
Though a product of the early 90's, I find myself dwelling on a nostalgic past that I never actually lived. A world I've created in my own mind where Kenneth Anger, David Lynch, synthesizers, Dario Argento, VHS tapes, lo-fi electronic music, post-punk rock, vintage film cameras, and 80's slasher films provide a significant influence to my creativity and vision. SALVATION provides a glimpse into what goes on inside the surreal, strobing, ethereal, and murky dome of where my imagination resides.
Notes
Director Nico aMarca will be available for a Q&A after the screening.
Related links