1/1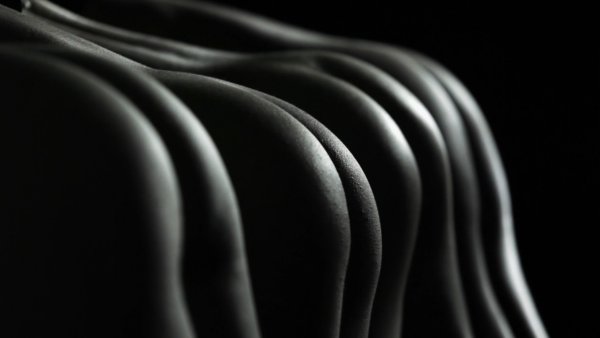 ---
TAMBOURINE BUTTOCKS
(Bunda Pandeiro)
US Premiere
Director: Carlo Sampietro
Brazil, 2012, 3 min
Shooting Format:35mm
Festival Year:2013
Category:Experimental
Crew:Executive Producers: Carlo Sampietro - Producers: Carlo Sampietro -
Email:carlo@carlosampietro.com
Synopsis
While the ass is a universally recognized symbol of sexual allure, the film blurs lines between gender and race, reducing each participant to the utilitarian role of a musical instrument. Traditional sexual roles are also eliminated. This 'body concert' is a metaphorical representation of the 'tambourine,' which has no gender, ethnicity or sexual orientation but is defined perfect simply from the sound that it makes.
Trailer
About the director
Carlo Sampietro is an Italian mixed media artist based in New York City. His working heighten public awareness by visually demonstrating cultural issues. His first major series The Street is in The House is a body of work that transmutes elements of urban life into objets d'art, he dismantles established value structures and elements of social control. Sampietro's investigation into facets of the urban condition continues with PopDogs, a gargantuan edifice-a popcorn machine that spews plastic dogs at an alarming rate-a symbolic parallel to canine overpopulation in urban centers as the catastrophic result of human ignorance and the immutability of desire. In his Latest video art Bunda Pandeiro, he explores the rules of gender and race in the contemporary world. Since 2011 his work has appeared in exhibitions at 3rdWard (NYC), Galleria Rossana Orlandi (Milan), the Museum of Design (Como), One Art Space (NYC), International Short film Festival Berlin. Barcelona contemporary Festival.
Filmmaker's note
I am a mixed media artist. My work is primarily focused towards exploring social and cultural responsibilities that we face and create as urban citizens. My observations of landscape evolution, human preconceptions, use of natural resources, similarities and differences between societies, cultures, and cities are translated into multimedia and found-object installation art.
Notes
Director Carlo Sampietro will be available for a Q&A after the screening.
Related links